Fruit and nut bars can be expensive–easily over two dollars for a single serving. These easy "cookie" balls are a perfect replacement, with the protein and healthy fats of almonds to keep you feeling full while the decadence of dates and coconut satisfies a craving for sweet. Lemon ties the mix together for a healthful treat you can enjoy any day.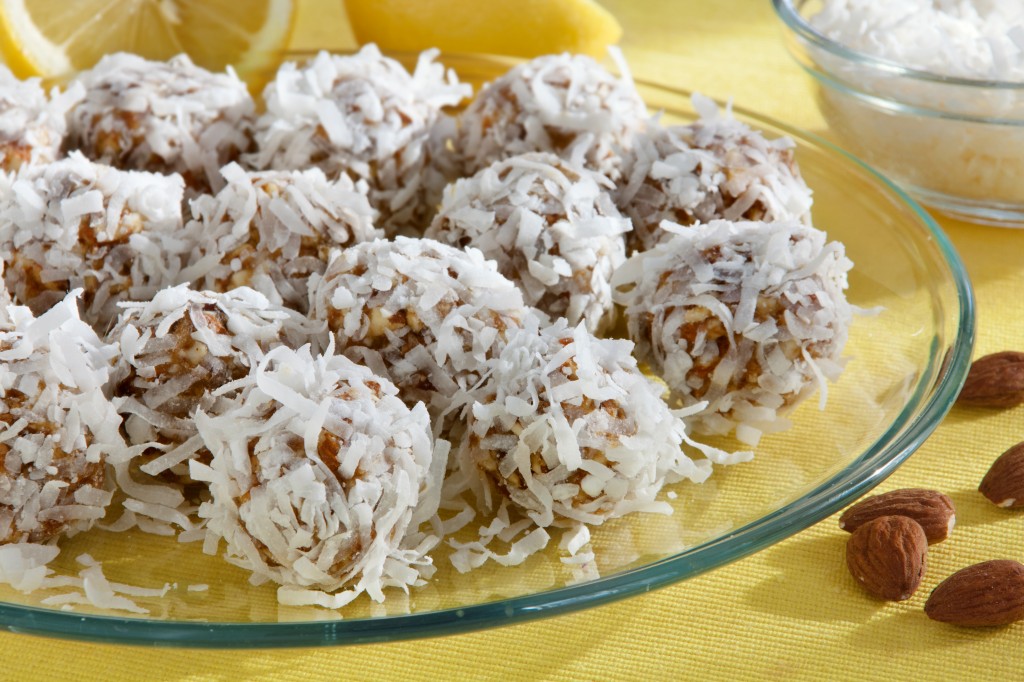 If you're craving a soft piece of lemony-dessert heaven, give these simple balls a try. Almonds bring protein to the table and fiber-packed dates sweeten the deal.
Servings: 14 (1 Cookie Ball) (33 g )
Prep Time: 10 min.
Cook Time: 10 min.
Ingredients
1 cup almonds, roasted
1 cup pitted dates
2 lemons
½ cup unsweetened shredded coconut
Directions
Coarsely chop almonds in food processor.
Juice the 2 lemons and add lemon juice and dates into the machine. Blend until a soft "dough" forms.
Using your hands, form little balls and roll them in the coconut. Refrigerate leftovers.