January: This hearty chili is perfect for post-snow fun or game day shenanigans.
View recipe »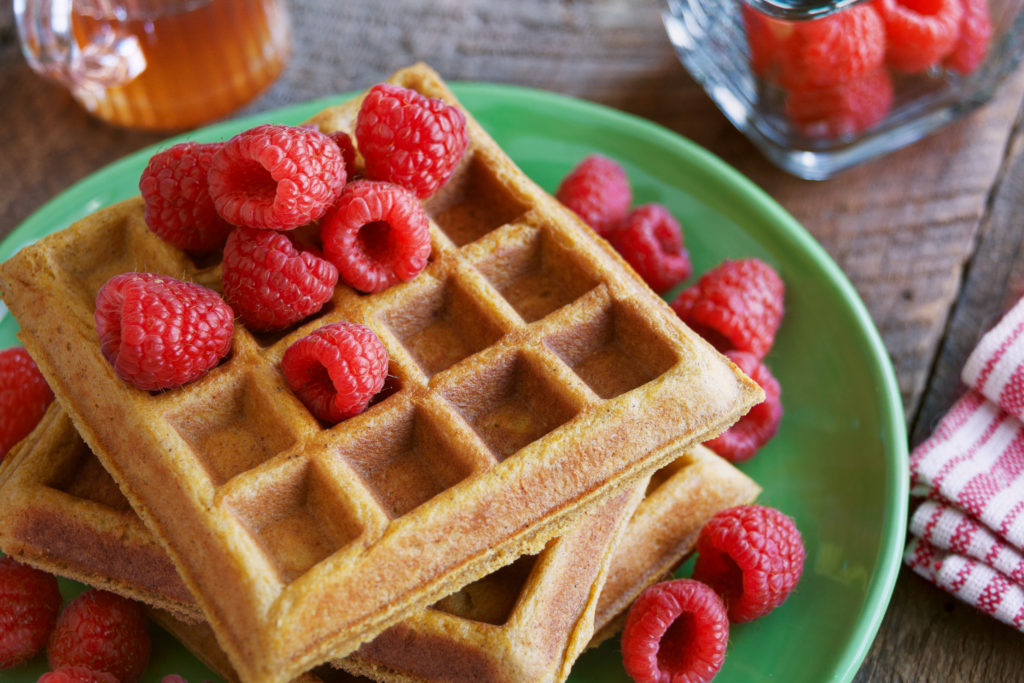 February: These waffles take a little extra work, but they're worth every bit of effort.
View recipe »
March: An excellent recipe for cooking from your pantry or odd bits of leftovers.
View recipe »
Guiding Stars is a nutritional rating system that helps you make healthful eating choices quickly. It's simple: the more stars you see, the better you'll eat. One star is good, two are better and three are best. While you can find our rating system in many grocery stores to help you buy ingredients, putting healthful recipes together can be time-consuming.
All our recipes have been rated to make cooking a nutritious dinner at home as convenient as our rating system makes healthful shopping at the store.
It's easy to get caught up in the old brown rice and kale rut when it comes to getting your daily intake of whole grains and dark leafy greens, but there is a world of flavor and texture to explore! Mustard greens are a little spicy and a little bitter, making them a sophisticated choice, perfect for braising. Bulgur is a quick-cooking grain option with a nice little bite to it, and it will soak up whatever flavor your throw at it.