This peppy salad highlights the natural beauty of perfectly cooked red potatoes with a light dressing of balsamic vinegar and dill so you can enjoy potassium-packed potatoes as a healthful side dish as your next cookout.
Tip: If you don't have white wine vinegar on hand, go ahead and substitute it with any delicious vinegar you have in the house.
Ingredients
1 lb. red potatoes, scrubbed and quartered
⅛ tsp. salt
2 Tbsp. balsamic vinegar
1 Tbsp. white wine vinegar
1 Tbsp. olive oil
¼ cup diced red bell pepper
¼ cup diced green bell pepper
¼ cup chopped scallions
1 Tbsp. chopped fresh dill
Pepper to taste
Directions
Cover potatoes with water and boil until tender (20-25 minutes). Drain and let stand until cool enough to handle. Cut to bite-sized pieces and place in a large bowl.
Toss potatoes with remaining ingredients to serve.
Nutrition Facts
4 servings per container
Serving Size 154 g
Amount per serving
Calories

125

% Daily Value*
Total Fat

3.5g

5%
Saturated Fat

0.5g

3%
Trans Fat

0g

Polyunsaturated Fat 0.5g
Monounsaturated Fat 2.5g
Cholesterol

0mg

0%
Sodium

95mg

4%
Total Carbohydrate

21g

8%
Dietary Fiber

2.5g

9%
Total Sugars

3g

Includes 0g Added Sugars
0%
Sugar Alcohol 0g
Other Carbohydrate 15g
Protein

3g

Vitamin D 0mcg
0%
Calcium 20.3mg
2%
Iron 1.1mg
6%
Potassium 580mg
10%
Vitamin A 20.4mcg
2%
Vitamin C 30.5mg
35%
Vitamin E 0.7mg
4%
Vitamin K 19.4mcg
15%
Thiamin 0.1mg
10%
Riboflavin 0.1mg
6%
Niacin 1.9mg
10%
Vitamin B6 0.2mg
15%
Folate 29.8mcg
7%
Vitamin B12 0mcg
0%
Biotin 0.2mcg
0%
Chloride 4mg
0%
Pantothenate 0.4mg
8%
Phosphorus 81.1mg
6%
Iodine 0.3mcg
0%
Magnesium 29.3mg
6%
Zinc 0.4mg
4%
Selenium 0.6mcg
2%
Copper 0.2mg
20%
Manganese 0.2mg
8%
Chromium 0mcg
0%
Molybdenum 0.9mcg
2%
* The % Daily Value (DV) tells you how much a nutrient in a serving of food contributes to a daily diet. 2,000 calories a day is used for general nutrition advice.
Ingredients
Red Potatoes, Green Pepper, Red Bell Pepper, Balsamic Vinegar, Scallions, White Wine Vinegar, Olive Oil, Salt, Dill.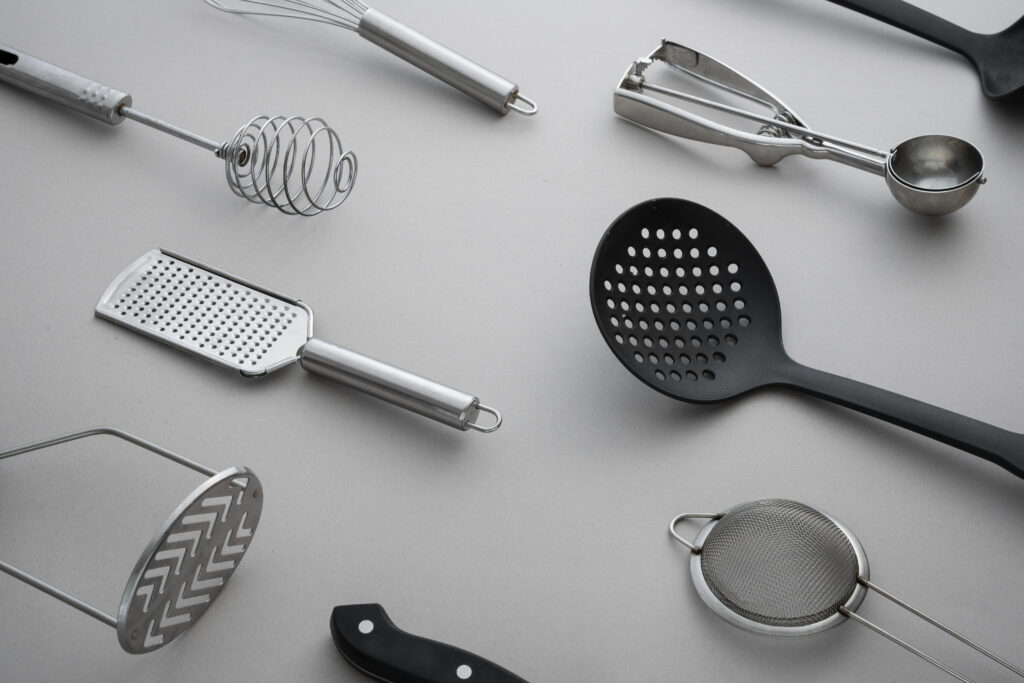 Check out these five handy kitchen gadgets that'll level-up your culinary game, and also make excellent holiday gifts.