Peppers are a fundamental ingredient in Eastern European cuisine. The herbs and sweet spices that flavor the barley are sometimes surprising to Western palates, in the best possible way. This decadent dish is the perfect special vegetarian dish to take center stage at any dinner party.
Ingredients
3 Tbsp. olive oil, divided
1 onion, finely chopped
2 Tbsp. pine nuts
4 garlic cloves, finely chopped
2 Tbsp. currants, soaked in hot water
1 tsp. cinnamon
1 tsp. allspice
½ tsp. salt
1 tsp. sugar
1 cup water, divided
2½ cups cooked barley
Pepper to taste
½ cup finely chopped flat-leaf parsley
¼ cup finely chopped mint
6 red bell peppers, tops sliced off and seeded
2 Tbsp. lemon juice
Lemon wedges
Directions
Heat 1 tablespoon of olive oil over medium heat in a large, wide saucepan or lidded skillet. Add onion and pine nuts. Cook, stirring, until the onion is tender and beginning to color (5-8 minutes). Add the garlic. Cook, stirring, until fragrant (30 seconds).
Stir in the currants, cinnamon, allspice, salt, and sugar. Add ½ cup water and cook, stirring, until most of the liquid has evaporated (5-6 minutes). Add barley and pepper to taste. Remove from the heat and stir in the herbs.
Stuff the peppers with the barley mixture. Stand the peppers in a wide, lidded pan. Mix together the remaining 2 tablespoons olive oil, ½ cup water, and lemon juice, and pour around the vegetables. Bring to a simmer and cover the pan. Simmer on medium-low, adding water as needed, until the peppers are very tender and there is just a small amount of liquid left (40-50 minutes). Garnish with lemon wedges to serve.
Nutrition Facts
6 servings per container
Serving Size 270 g
Amount per serving
Calories

225

% Daily Value*
Total Fat

9.5g

12%
Saturated Fat

1g

5%
Trans Fat

0g

Polyunsaturated Fat 2g
Monounsaturated Fat 5.5g
Cholesterol

0mg

0%
Sodium

205mg

9%
Total Carbohydrate

33g

12%
Dietary Fiber

6g

21%
Total Sugars

9g

Includes 1g Added Sugars
2%
Sugar Alcohol 0g
Other Carbohydrate 18g
Protein

4g

Vitamin D 0mcg
0%
Calcium 44mg
4%
Iron 2.2mg
10%
Potassium 435mg
10%
Vitamin A 210.2mcg
25%
Vitamin C 163.2mg
180%
Vitamin E 3.2mg
20%
Vitamin K 94.3mcg
80%
Thiamin 0.2mg
15%
Riboflavin 0.2mg
15%
Niacin 3.6mg
25%
Vitamin B6 0.5mg
30%
Folate 80mcg
20%
Vitamin B12 0mcg
0%
Biotin 1.1mcg
4%
Chloride 34.3mg
2%
Pantothenate 0.5mg
20%
Phosphorus 99.3mg
8%
Iodine 1.6mcg
2%
Magnesium 44mg
10%
Zinc 1.2mg
10%
Selenium 6.2mcg
10%
Copper 0.2mg
20%
Manganese 0.7mg
30%
Chromium 0mcg
0%
Molybdenum 7.7mcg
20%
* The % Daily Value (DV) tells you how much a nutrient in a serving of food contributes to a daily diet. 2,000 calories a day is used for general nutrition advice.
Ingredients
Red Bell Pepper, Barley, Water, Onion, Olive Oil, Lemon Juice, Parsley, Currants, Pine Nuts, Garlic, Peppermint, Sugar, Salt, Ground Cinnamon, Allspice.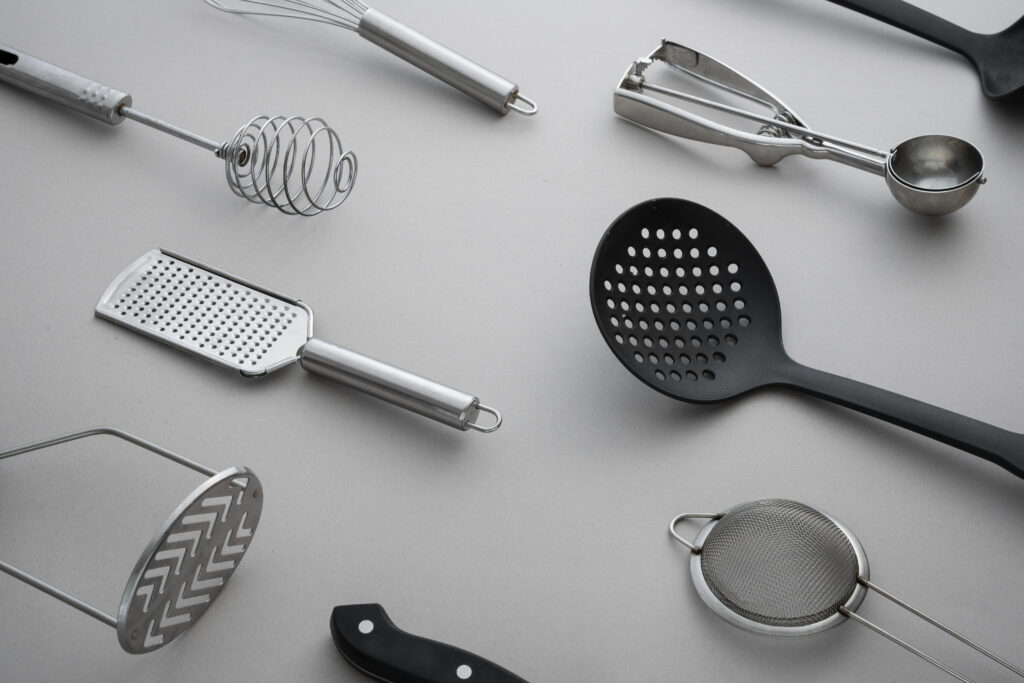 Check out these five handy kitchen gadgets that'll level-up your culinary game, and also make excellent holiday gifts.