Stone fruit is most readily available in the early summer. This salad makes use of a wide variety to create a sweet and perky dish that's finished beautifully with goat cheese and nuts.
Ingredients
1 cup Riesling or other sweet white wine
1 Tbsp. white wine vinegar
1 Tbsp. almond oil
¼ tsp. salt
⅛ tsp. black pepper
8 cups mixed salad greens
3 plums, sliced
2 peaches, peeled and sliced
2 nectarines, peeled and sliced
2 apricots, peeled and sliced
¾ cup pitted fresh cherries, halved
¼ cup (2 oz.) crumbled goat cheese
2 Tbsp. sliced almonds, toasted
Directions
Heat wine in a medium saucepan over medium-high heat until reduced to 2 tablespoons (about 10 minutes).
Remove from heat, and stir in vinegar, oil, salt, and pepper.
To serve salad, toss salad greens and fruit with dressing. Sprinkle with goat cheese and sliced almonds. Serve immediately.
Nutrition Facts
6 servings per container
Serving Size 255 g
Amount per serving
Calories

200

% Daily Value*
Total Fat

6g

8%
Saturated Fat

1.5g

8%
Trans Fat

0g

Polyunsaturated Fat 1g
Monounsaturated Fat 3g
Cholesterol

4mg

2%
Sodium

160mg

7%
Total Carbohydrate

25g

9%
Dietary Fiber

3.5g

14%
Total Sugars

18g

Includes 0g Added Sugars
0%
Sugar Alcohol 0g
Other Carbohydrate 3g
Protein

5g

Vitamin D 0mcg
0%
Calcium 65.7mg
6%
Iron 1.3mg
6%
Potassium 480mg
10%
Vitamin A 174.7mcg
20%
Vitamin C 21mg
25%
Vitamin E 2.7mg
20%
Vitamin K 121.3mcg
100%
Thiamin 0.1mg
8%
Riboflavin 0.2mg
8%
Niacin 2.2mg
15%
Vitamin B6 0.1mg
6%
Folate 43.4mcg
11%
Vitamin B12 0mcg
0%
Biotin 2.2mcg
6%
Chloride 95mg
4%
Pantothenate 0.4mg
0%
Phosphorus 86.6mg
6%
Iodine 2.1mcg
2%
Magnesium 37.5mg
10%
Zinc 0.5mg
10%
Selenium 0.9mcg
2%
Copper 0.3mg
35%
Manganese 0.3mg
15%
Chromium 0.3mcg
0%
Molybdenum 2.7mcg
6%
* The % Daily Value (DV) tells you how much a nutrient in a serving of food contributes to a daily diet. 2,000 calories a day is used for general nutrition advice.
Ingredients
Peaches, Nectarines, Sweet Wine, Plums, Cherries, Apricots, Goat Cheese (pasteurized Goat's Milk, Salt, Lactic Starters, Rennet), Mixed Greens (lettuce, Swiss Chard, Collard Greens, Kale, Spinach, Arugula), White Wine Vinegar, Almond Oil, Almonds, Salt, Black Pepper.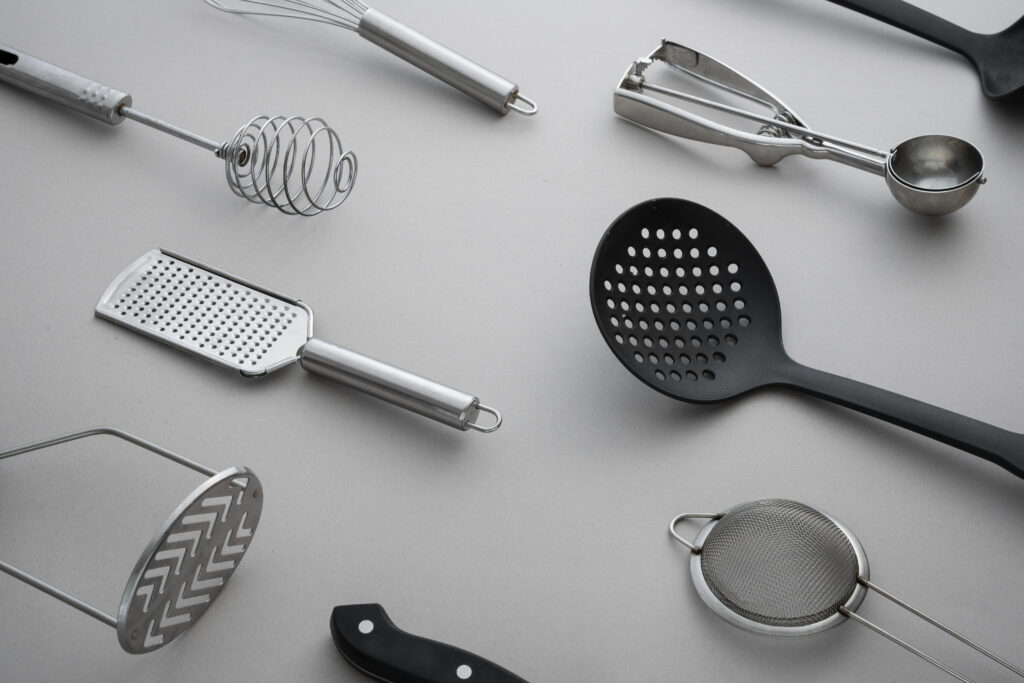 Check out these five handy kitchen gadgets that'll level-up your culinary game, and also make excellent holiday gifts.