This salad can be served warm or at room temperature. It's sure to become a favorite.
Tip: Adjust the hot pepper to suit your taste.
Ingredients
4 sweet potatoes, peeled and cubed
1 red onion, chopped
¼ cup olive oil, divided
¼ tsp. salt
Pepper to taste
2 Tbsp. minced hot pepper
1 clove garlic, peeled
Juice of 2 limes
2 cups cooked black beans
1 bell pepper, seeded and diced
1 cup chopped fresh cilantro
Directions
Preheat oven to 400ºF. Toss sweet potatoes and onions with ⅛

cup

oil on a large baking sheet. Sprinkle with salt and pepper. Roast, turning occasionally, until potatoes are tender (30-40 minutes).
While potatoes are cooking, blend pepper, garlic, lime juice, and remaining ⅛

cup

olive oil in a food processor or blender.
Toss sweet potatoes, onions, beans, and bell pepper in a large bowl with with dressing and cilantro.
Nutrition Facts
4 servings per container
Serving Size 312 g
Amount per serving
Calories

370

% Daily Value*
Total Fat

14g

18%
Saturated Fat

2g

10%
Trans Fat

0g

Polyunsaturated Fat 1.5g
Monounsaturated Fat 10g
Cholesterol

0mg

0%
Sodium

225mg

10%
Total Carbohydrate

53g

19%
Dietary Fiber

12.5g

45%
Total Sugars

8g

Includes 0g Added Sugars
0%
Sugar Alcohol 0g
Other Carbohydrate 32g
Protein

11g

Vitamin D 0mcg
0%
Calcium 78.8mg
6%
Iron 3mg
15%
Potassium 895mg
20%
Vitamin A 944.6mcg
100%
Vitamin C 46.4mg
50%
Vitamin E 3.3mg
20%
Vitamin K 28.8mcg
25%
Thiamin 0.4mg
30%
Riboflavin 0.2mg
10%
Niacin 3.8mg
25%
Vitamin B6 0.5mg
25%
Folate 155.8mcg
39%
Vitamin B12 0mcg
0%
Biotin 1mcg
4%
Chloride 12.5mg
0%
Pantothenate 1.4mg
25%
Phosphorus 202.8mg
15%
Iodine 0.9mcg
0%
Magnesium 102.1mg
25%
Zinc 1.5mg
15%
Selenium 2.1mcg
4%
Copper 0.4mg
50%
Manganese 0.8mg
35%
Chromium 0mcg
0%
Molybdenum 74.1mcg
160%
* The % Daily Value (DV) tells you how much a nutrient in a serving of food contributes to a daily diet. 2,000 calories a day is used for general nutrition advice.
Ingredients
Sweet Potatoes, Black Beans, Green Bell Pepper, Onion, Lime Juice, Olive Oil, Hot Pepper, Cilantro, Garlic, Salt.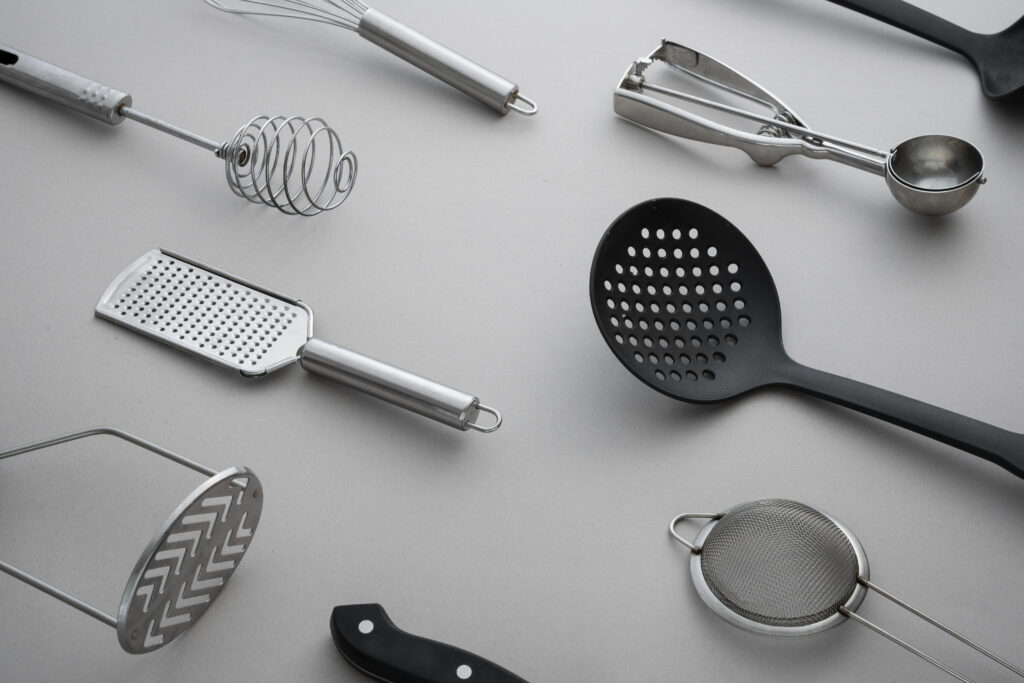 Check out these five handy kitchen gadgets that'll level-up your culinary game, and also make excellent holiday gifts.