Creamy red pepper sauce is a wonderful pasta sauce to top whole-grain pasta. Add your favorite lean protein such as beans or chicken and serve with a light salad of dark, leafy greens to round out the meal.
Ingredients
2 red bell peppers
2 Tbsp. olive oil
2 cloves garlic, pressed
4 green onions, chopped
¼ cup flour
2 (12 oz.) cans fat-free evaporated skim milk
Pepper to taste
Fresh basil for garnish (optional)
Directions
Preheat oven to 425ºF. Spray a baking sheet with non-stick cooking spray. Place whole peppers on sheet and roast until soft and blistered, turning once (20 minutes). Cover with foil and let cool until safe to handle (10 minutes).
When peppers are cool, peel the peppers. Skins should rub off easily. Remove stems and seeds and chop.
Heat olive oil in saucepan over medium heat. Sauté garlic and onions until translucent (4-5 minutes).
Whisk in flour and cook for 30 seconds. Add evaporated milk in one smooth stream, whisking constantly. Stir constantly until mixture comes to a boil. Simmer until thickened (1-2 minutes).
Add roasted peppers. Reduce heat and simmer until sauce is reduced to desired consistency, whisking occasionally (10-15 minutes). Remove from heat. Add pepper to taste. Garnish with basil, if using.
Nutrition Facts
4 servings per container
Serving Size 261 g
Amount per serving
Calories

250

% Daily Value*
Total Fat

7.5g

9%
Saturated Fat

1g

5%
Trans Fat

0g

Polyunsaturated Fat 1g
Monounsaturated Fat 5g
Cholesterol

7mg

2%
Sodium

200mg

9%
Total Carbohydrate

31g

11%
Dietary Fiber

2g

7%
Total Sugars

22g

Includes 0g Added Sugars
0%
Sugar Alcohol 0g
Other Carbohydrate 7g
Protein

15g

Vitamin D 3.4mcg
15%
Calcium 527.9mg
40%
Iron 1.8mg
10%
Potassium 765mg
15%
Vitamin A 301.6mcg
35%
Vitamin C 81.3mg
90%
Vitamin E 2.1mg
15%
Vitamin K 50.1mcg
40%
Thiamin 0.1mg
8%
Riboflavin 0.6mg
45%
Niacin 4.4mg
25%
Vitamin B6 0.3mg
20%
Folate 56.5mcg
14%
Vitamin B12 0.4mcg
15%
Biotin 7.4mcg
25%
Chloride 439.5mg
20%
Pantothenate 1.5mg
40%
Phosphorus 365.4mg
30%
Iodine 44.2mcg
30%
Magnesium 63.1mg
15%
Zinc 1.9mg
20%
Selenium 7.3mcg
15%
Copper 0.1mg
10%
Manganese 0.3mg
8%
Chromium 0mcg
0%
Molybdenum 9.8mcg
20%
* The % Daily Value (DV) tells you how much a nutrient in a serving of food contributes to a daily diet. 2,000 calories a day is used for general nutrition advice.
Ingredients
Nonfat Evaporated Milk (fat Free Milk, Vitamin A Palmitate, Vitamin D3), Red Bell Pepper, Onion, All Purpose White Flour, Olive Oil, Garlic, Basil.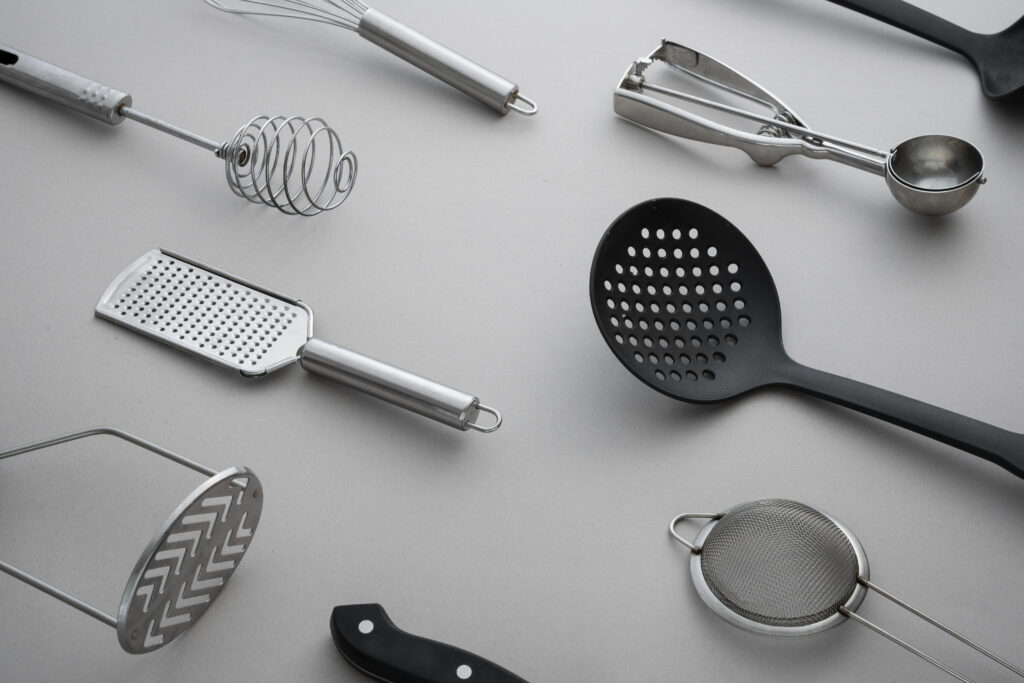 Check out these five handy kitchen gadgets that'll level-up your culinary game, and also make excellent holiday gifts.