This dish is a wonderful demonstration of how little seasoning food requires when you start with a balance of flavorful vegetables.
Ingredients
1 Tbsp. olive oil
1 onion, diced
3-4 cloves garlic, chopped
1 yellow summer squash, sliced
8 oz. green beans, trimmed and sliced
1 Japanese eggplant, peeled, sliced into bite size pieces
1 bell pepper, cored and sliced
2 cups Baby Bella mushrooms, trimmed and sliced
1 cup grape or cherry tomatoes, halved
1 Tbsp. balsamic vinegar
2½ cups cooked quinoa
Directions
Heat olive oil in a wok or large skillet over medium heat. Add the onion, stir until translucent. Add the garlic and cook for a minute. Add the remaining vegetables. Add the balsamic vinegar and stir-fry until vegetables are tender.
Add cooked quinoa into the wok and stir to combine with the vegetables. Remove from heat and toss to fluff.
Serve immediately; or allow it to cool.
Nutrition Facts
4 servings per container
Serving Size 465 g
Amount per serving
Calories

265

% Daily Value*
Total Fat

6g

8%
Saturated Fat

1g

5%
Trans Fat

0g

Polyunsaturated Fat 2g
Monounsaturated Fat 3g
Cholesterol

0mg

0%
Sodium

20mg

1%
Total Carbohydrate

44g

16%
Dietary Fiber

9.5g

36%
Total Sugars

12g

Includes 0g Added Sugars
0%
Sugar Alcohol 0g
Other Carbohydrate 23g
Protein

10g

Vitamin D 0.1mcg
0%
Calcium 67.3mg
6%
Iron 3.5mg
15%
Potassium 750mg
15%
Vitamin A 45.8mcg
6%
Vitamin C 49.2mg
50%
Vitamin E 1.8mg
15%
Vitamin K 33.2mcg
30%
Thiamin 0.3mg
25%
Riboflavin 0.4mg
30%
Niacin 4.5mg
25%
Vitamin B6 0.5mg
30%
Folate 101.3mcg
25%
Vitamin B12 0mcg
0%
Biotin 8.6mcg
30%
Chloride 85.5mg
4%
Pantothenate 0.8mg
20%
Phosphorus 273.1mg
20%
Iodine 1.9mcg
2%
Magnesium 110.5mg
25%
Zinc 1.9mg
20%
Selenium 7.4mcg
15%
Copper 0.5mg
60%
Manganese 1.1mg
50%
Chromium 0.3mcg
0%
Molybdenum 15.2mcg
35%
* The % Daily Value (DV) tells you how much a nutrient in a serving of food contributes to a daily diet. 2,000 calories a day is used for general nutrition advice.
Ingredients
Quinoa, Japanese Eggplant, Green Beans, Squash, Tomatoes, Mushrooms, Green Bell Pepper, Onion, Balsamic Vinegar, Olive Oil, Garlic.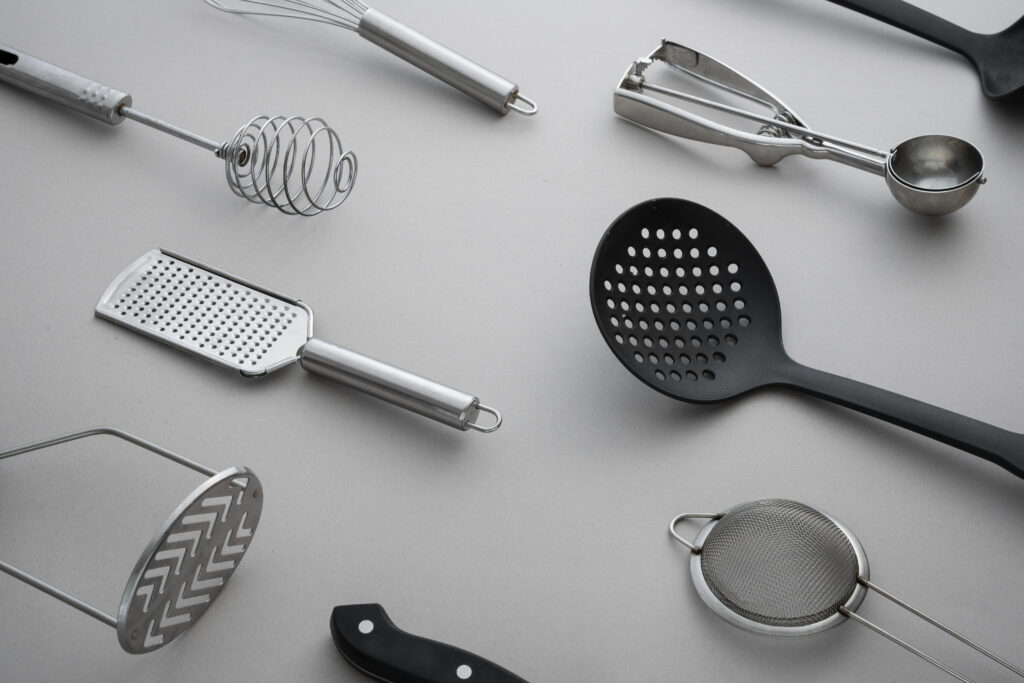 Check out these five handy kitchen gadgets that'll level-up your culinary game, and also make excellent holiday gifts.