Make this dish the night before and reheat in the microwave, or whip it up fresh for a brunch. You'll love the combination of sweet spices with soft quinoa interspersed with delicious fruit. If you like a good, fruit-heavy breakfast, don't hesitate to double down on the berries or apples. Sweeter apple varieties provide a particularly delightful end result, so don't be afraid to play!
Ingredients
1 cup quinoa
2 tsp. cinnamon
½ tsp. allspice
1½ cups frozen berries
1 apple, cubed
½ cup walnuts, chopped
⅔ cup egg whites
2 cups skim milk
¼ cup agave nectar
Directions
Preheat the oven to 350ºF. Line an 8″x8″ baking pan with parchment paper.
Toss uncooked quinoa with spices. Pour across bottom of the pan. Spread fruit and nuts over the top.
Whisk together egg whites, milk, and nectar. Pour over fruit and quinoa and stir very gently.
Bake for 1 hour, until casserole is mostly set. Serve warm.
Nutrition Facts
4 servings per container
Serving Size 340 g
Amount per serving
Calories

430

% Daily Value*
Total Fat

12.5g

17%
Saturated Fat

1.5g

8%
Trans Fat

0g

Polyunsaturated Fat 8.5g
Monounsaturated Fat 2g
Cholesterol

3mg

0%
Sodium

125mg

5%
Total Carbohydrate

65g

24%
Dietary Fiber

8g

29%
Total Sugars

31g

Includes 14g Added Sugars
28%
Sugar Alcohol 0g
Other Carbohydrate 4g
Protein

18g

Vitamin D 1.5mcg
6%
Calcium 214mg
15%
Iron 2.9mg
15%
Potassium 690mg
15%
Vitamin A 80.3mcg
8%
Vitamin C 21.1mg
25%
Vitamin E 1.9mg
15%
Vitamin K 12.9mcg
10%
Thiamin 0.3mg
25%
Riboflavin 0.6mg
45%
Niacin 4.7mg
30%
Vitamin B6 0.4mg
25%
Folate 118mcg
30%
Vitamin B12 0.7mcg
25%
Biotin 9.1mcg
30%
Chloride 203.8mg
8%
Pantothenate 1.1mg
20%
Phosphorus 392.3mg
30%
Iodine 53mcg
35%
Magnesium 136.4mg
30%
Zinc 2.5mg
25%
Selenium 16.8mcg
30%
Copper 0.6mg
70%
Manganese 1.9mg
80%
Chromium 0.5mcg
0%
Molybdenum 6.8mcg
15%
* The % Daily Value (DV) tells you how much a nutrient in a serving of food contributes to a daily diet. 2,000 calories a day is used for general nutrition advice.
Ingredients
Skim Milk, Apples, Whole Grain Quinoa, Egg Whites, Agave Syrup, Walnuts, Blackberries, Blueberries, Raspberries, Strawberries, Ground Cinnamon, Allspice.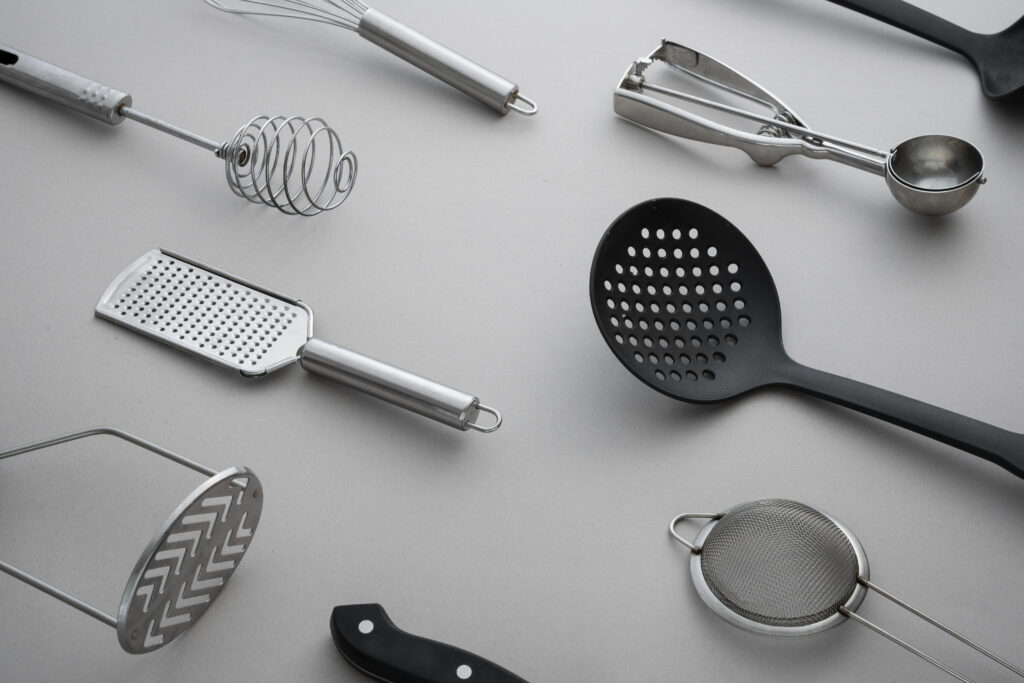 Check out these five handy kitchen gadgets that'll level-up your culinary game, and also make excellent holiday gifts.