Sweet, salty, and savory: it's everything you need in a pizza. Made with a whole wheat crust, it's a more nutritious way to indulge your craving for pizza.
Ingredients
3 Tbsp. olive oil, divided
2 lbs. sweet onions, finely chopped
3 garlic cloves, minced
1 bay leaf
1 tsp. thyme
Pepper to taste
1 Tbsp. capers, drained and mashed
½ recipe Whole Wheat Pizza Dough
12 anchovy fillets, rinsed and chopped
12 Kalamata olives, chopped
Directions
Heat 2 tablespoons of the olive oil in a large, heavy skillet over medium-low heat. Add the onions and stir until they begin to soften (3-4 minutes).
Add garlic, bay leaf, thyme, and pepper. Stir everything together, turn the heat to low, cover and cook until the onions become a golden brown purée (45 minutes). Stir often, adding water as needed to prevent sticking.
Remove bay leaf and stir in the capers. If there is liquid in the pan, cook over medium heat, uncovered, until it evaporates.
Preheat the oven to 450ºF.
Roll out the pizza dough and place on a 12″ or 14″ pizza pan or large baking sheet. Brush the remaining tablespoon of oil over the bottom but not the edge of the crust. Spread the onions over the crust in an even layer. Top with anchovies and olives. Bake until crust is starting to brown (15-20 minutes).
Nutrition Facts
3 servings per container
Serving Size 456 g
Amount per serving
Calories

525

% Daily Value*
Total Fat

23g

29%
Saturated Fat

2.5g

13%
Trans Fat

0g

Polyunsaturated Fat 5.5g
Monounsaturated Fat 32.5g
Cholesterol

14mg

5%
Sodium

1405mg

61%
Total Carbohydrate

69g

25%
Dietary Fiber

7g

25%
Total Sugars

16g

Includes 0g Added Sugars
0%
Sugar Alcohol 0g
Other Carbohydrate 45g
Protein

15g

Vitamin D 0.3mcg
0%
Calcium 136.5mg
10%
Iron 3.9mg
20%
Potassium 610mg
15%
Vitamin A 7.8mcg
0%
Vitamin C 16.8mg
20%
Vitamin E 3.1mg
20%
Vitamin K 13.7mcg
10%
Thiamin 0.5mg
40%
Riboflavin 0.2mg
15%
Niacin 8.7mg
60%
Vitamin B6 0.6mg
35%
Folate 122.8mcg
31%
Vitamin B12 0.1mcg
4%
Biotin 1.4mcg
4%
Chloride 9.9mg
0%
Pantothenate 0.9mg
20%
Phosphorus 258.6mg
20%
Iodine 3.2mcg
2%
Magnesium 82.6mg
20%
Zinc 1.8mg
20%
Selenium 39mcg
70%
Copper 0.4mg
45%
Manganese 1.5mg
70%
Chromium 0mcg
0%
Molybdenum 0.5mcg
2%
* The % Daily Value (DV) tells you how much a nutrient in a serving of food contributes to a daily diet. 2,000 calories a day is used for general nutrition advice.
Ingredients
Onion, Whole Wheat Pizza Dough (water, All Purpose White Flour, Whole Wheat Flour, Olive Oil, Active Dry Yeast, Salt, Sugar), Anchovies (anchovies, Olive Oil, Salt), Olive Oil, Kalamata Olives (kalamata Style Olives, Water, Salt, Vinegar, Olive Oil), Garlic, Capers (capers In Vinegar, Water, Salt), Bay Leaf, Thyme.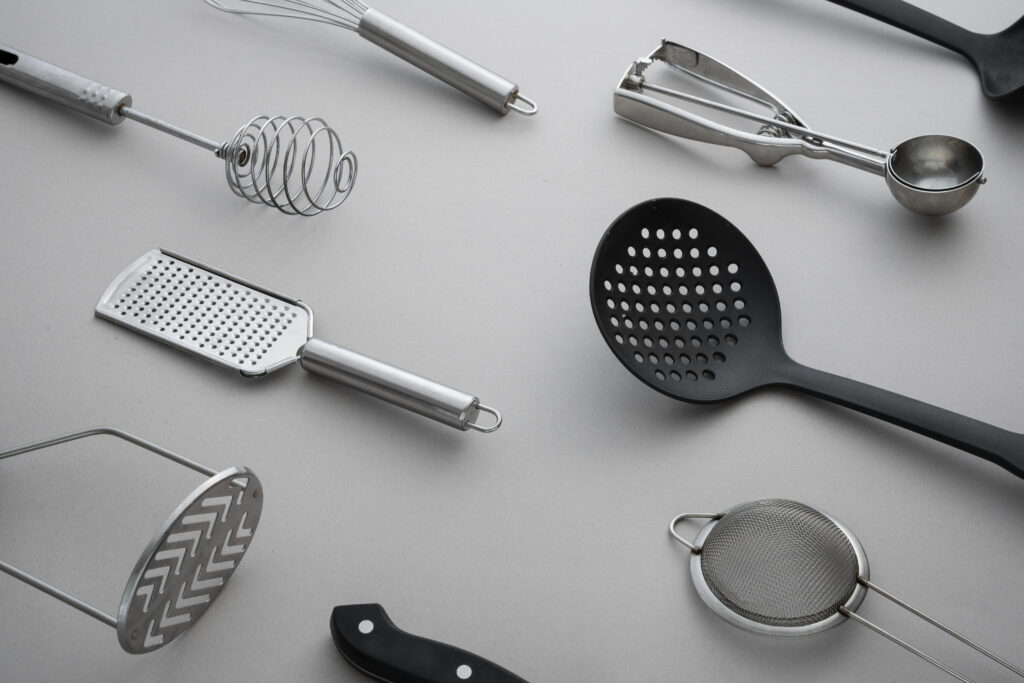 Check out these five handy kitchen gadgets that'll level-up your culinary game, and also make excellent holiday gifts.