Whiskey makes everything better! Okay, not everything, but it sure works here with the thyme, garlic, rosemary, and mushrooms for a nice meaty sauce.
Ingredients
1 tsp. olive oil
¼ cup whiskey
3 garlic cloves, chopped
½ tsp. salt
¼ tsp. thyme
2 (4 oz.) New York strip steaks, trimmed
1 onion, sliced
2 oz. shiitake mushrooms, sliced
2 oz. button mushrooms, sliced
Directions
Combine olive oil, whiskey, garlic, salt, and thyme in a plastic bag. Add steak and refrigerate for 1-8 hours. Do not throw the marinade away.
In a small saucepan, heat the marinade to a full rolling boil. Keep at a full boil for 1 minute.
Add the onions and mushrooms to the cooked marinade. Cook over medium heat until the mushrooms have released their liquid and vegetables are tender and sauce has been thickened (15-20 minutes).
Preheat a grill to medium-high. Grill steaks to 145ºF (medium). Let rest 10 minutes. Top with sauce and vegetables to serve.
Nutrition Facts
2 servings per container
Serving Size 261 g
Amount per serving
Calories

360

% Daily Value*
Total Fat

12g

15%
Saturated Fat

4g

20%
Trans Fat

0.5g

Polyunsaturated Fat 1g
Monounsaturated Fat 6g
Cholesterol

103mg

35%
Sodium

660mg

29%
Total Carbohydrate

10g

3%
Dietary Fiber

2g

7%
Total Sugars

4g

Includes 0g Added Sugars
0%
Sugar Alcohol 0g
Other Carbohydrate 4g
Protein

36g

Vitamin D 0.3mcg
0%
Calcium 38.9mg
4%
Iron 4.4mg
20%
Potassium 700mg
15%
Vitamin A 2.6mcg
0%
Vitamin C 6.2mg
6%
Vitamin E 0.7mg
6%
Vitamin K 3.5mcg
2%
Thiamin 0.1mg
8%
Riboflavin 0.7mg
50%
Niacin 15.7mg
100%
Vitamin B6 1.1mg
60%
Folate 27.1mcg
7%
Vitamin B12 5mcg
210%
Biotin 6.5mcg
20%
Chloride 32.7mg
2%
Pantothenate 1.5mg
20%
Phosphorus 392mg
30%
Iodine 2mcg
2%
Magnesium 37.7mg
10%
Zinc 5.7mg
50%
Selenium 35.8mcg
70%
Copper 0.3mg
35%
Manganese 0.2mg
8%
Chromium 2.7mcg
8%
Molybdenum 8mcg
20%
* The % Daily Value (DV) tells you how much a nutrient in a serving of food contributes to a daily diet. 2,000 calories a day is used for general nutrition advice.
Ingredients
New York Strip Steaks, Onion, Shiitake Mushroom, Button Mushrooms, Whiskey Alcohol, Garlic, Olive Oil, Salt, Thyme.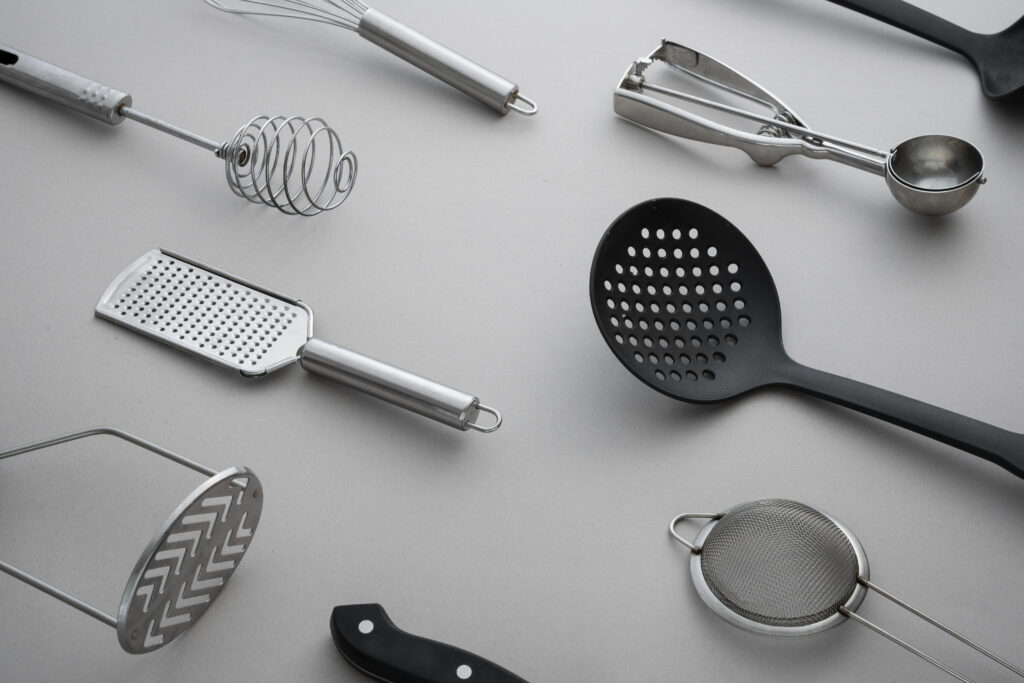 Check out these five handy kitchen gadgets that'll level-up your culinary game, and also make excellent holiday gifts.