Potatoes aren't the only roots worth mashing. Turnips and parsnips add a complexity to the flavor that you'll love. Using Greek yogurt in place of the more traditional butter and sour cream boosts the flavor and reduces the fat content of traditional mashed potatoes.
Ingredients
1 medium sized turnip, peeled and cubed
2 large parsnips, peeled and cubed
4 medium red potatoes, cubed
4 cloves of garlic, minced
1/2 teaspoons salt
1/4 fresh ground black pepper
1/4 cup skim milk
6 ounces plain, non-fat Greek yogurt
Directions
Preheat oven to 400 Degrees Fahrenheit. Spread vegetables and garlic on a baking sheet and roast until tender.
Transfer to bowl and mash with yogurt, salt, pepper and milk. Add extra milk if needed to achieve desired texture.
Nutrition Facts
8 servings per container
Serving Size 174 g
Amount per serving
Calories

110

% Daily Value*
Total Fat

0.5g

0%
Saturated Fat

0g

0%
Trans Fat

0g

Polyunsaturated Fat 0g
Monounsaturated Fat 0g
Cholesterol

1mg

0%
Sodium

190mg

8%
Total Carbohydrate

23g

8%
Dietary Fiber

3g

11%
Total Sugars

4g

Includes 0g Added Sugars
0%
Sugar Alcohol 0g
Other Carbohydrate 16g
Protein

5g

Vitamin D 0.1mcg
0%
Calcium 58.7mg
4%
Iron 1mg
6%
Potassium 640mg
15%
Vitamin A 5.3mcg
0%
Vitamin C 16.4mg
20%
Vitamin E 0.3mg
0%
Vitamin K 8mcg
6%
Thiamin 0.1mg
8%
Riboflavin 0.1mg
8%
Niacin 1.9mg
15%
Vitamin B6 0.3mg
10%
Folate 37.6mcg
9%
Vitamin B12 0.2mcg
8%
Biotin 0.2mcg
0%
Chloride 18mg
0%
Pantothenate 0.6mg
20%
Phosphorus 122.9mg
10%
Iodine 1.8mcg
2%
Magnesium 34.9mg
8%
Zinc 0.7mg
10%
Selenium 3.5mcg
8%
Copper 0.2mg
20%
Manganese 0.3mg
15%
Chromium 0mcg
0%
Molybdenum 2mcg
4%
* The % Daily Value (DV) tells you how much a nutrient in a serving of food contributes to a daily diet. 2,000 calories a day is used for general nutrition advice.
Ingredients
Potatoes, Plain Nonfat Greek Yogurt (skim Milk, Active Bacterial Culture, Vitamin As Palmitate, Vitamin D3), Parsnips, Turnips, Skim Milk, Garlic, Salt, Black Pepper.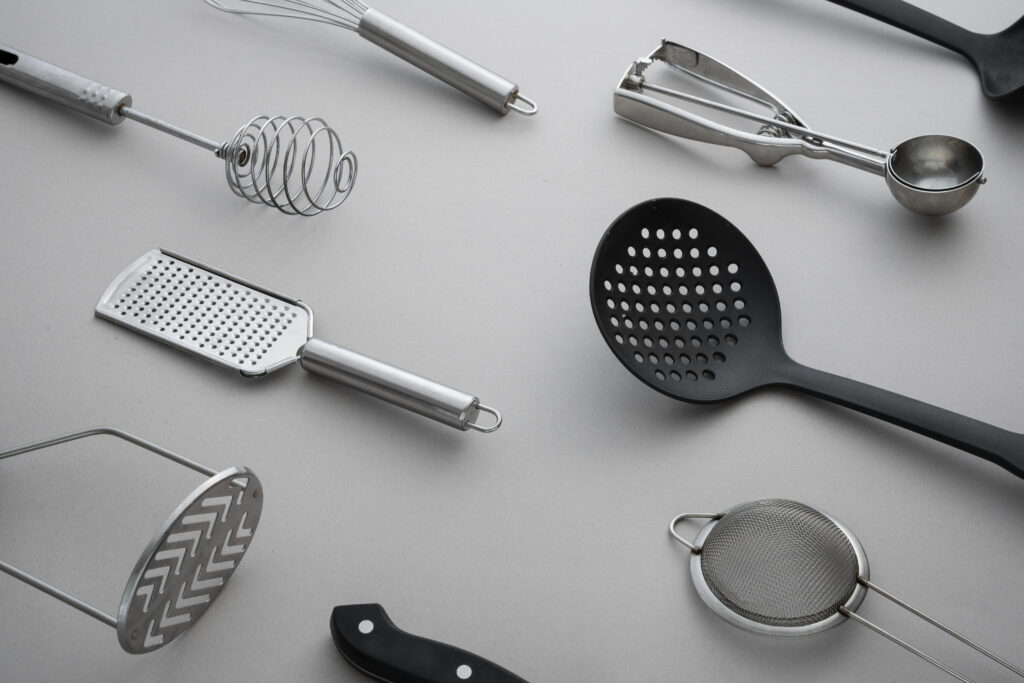 Check out these five handy kitchen gadgets that'll level-up your culinary game, and also make excellent holiday gifts.