Creamy-smooth vegetable soups are the heart of cold weather eating. Parsnips fried to crispiness provide contrasting texture for a satisfying meal.
Ingredients
2 Tbsp. olive oil, divided
2½ cups chopped yellow onion
3 cups coarsely chopped parsnip (about 1 lb.)
3 cups water
2½ cups coarsely chopped carrot (about 1 lb.)
2 (14 oz.) cans fat-free, low sodium vegetable broth
¼ tsp. salt
¼ tsp. freshly ground black pepper
½ cup (⅛" thick) sliced parsnip
1 Tbsp. chopped fresh chives
Directions
Heat 1 teaspoon oil in a Dutch oven over medium heat.
Add the onion, and cook until tender, stirring occasionally (10 minutes).
Add chopped parsnip, water, carrot, and broth; bring to a boil. Reduce heat, and simmer until vegetables are tender (50 minutes). Remove from heat; let stand (5 minutes).
Place half of carrot mixture in a blender; process until smooth. Pour pureed carrot mixture in a large bowl. Repeat procedure with remaining carrot mixture. Stir in salt and pepper.
Heat remaining 5 teaspoons oil in a small saucepan over medium-high heat.
Add parsnip slices; cook until lightly browned, turning occasionally (5 minutes). Drain on paper towels. Sprinkle parsnip chips and chives over soup.
Nutrition Facts
6 servings per container
Serving Size 454 g
Amount per serving
Calories

155

% Daily Value*
Total Fat

5g

6%
Saturated Fat

0.5g

3%
Trans Fat

0g

Polyunsaturated Fat 0.5g
Monounsaturated Fat 3.5g
Cholesterol

0mg

0%
Sodium

220mg

10%
Total Carbohydrate

27g

10%
Dietary Fiber

7g

25%
Total Sugars

10g

Includes 0g Added Sugars
0%
Sugar Alcohol 0g
Other Carbohydrate 10g
Protein

2g

Vitamin D 0mcg
0%
Calcium 76.3mg
6%
Iron 0.8mg
6%
Potassium 560mg
10%
Vitamin A 480.8mcg
50%
Vitamin C 21.6mg
25%
Vitamin E 2.2mg
15%
Vitamin K 28.7mcg
25%
Thiamin 0.1mg
8%
Riboflavin 0.1mg
8%
Niacin 1.4mg
6%
Vitamin B6 0.2mg
10%
Folate 75.3mcg
19%
Vitamin B12 0mcg
0%
Biotin 2.6mcg
10%
Chloride 54.7mg
2%
Pantothenate 0.7mg
20%
Phosphorus 93.5mg
8%
Iodine 1.3mcg
0%
Magnesium 37.1mg
8%
Zinc 0.7mg
10%
Selenium 1.8mcg
4%
Copper 0.2mg
20%
Manganese 0.6mg
25%
Chromium 0.2mcg
0%
Molybdenum 9.9mcg
20%
* The % Daily Value (DV) tells you how much a nutrient in a serving of food contributes to a daily diet. 2,000 calories a day is used for general nutrition advice.
Ingredients
Low Sodium Vegetable Broth (water, Organic Carrots, Organic Celery, Organic Onions, Organic Leeks, Organic Tomato Puree (organic Tomatoes, Sea Salt, Citric Acid), Organic Mushrooms, Organic Garlic, Organic Spices, Organic Sea Salt), Water, Parsnips, Onion, Carrots, Olive Oil, Chives, Salt, Black Pepper.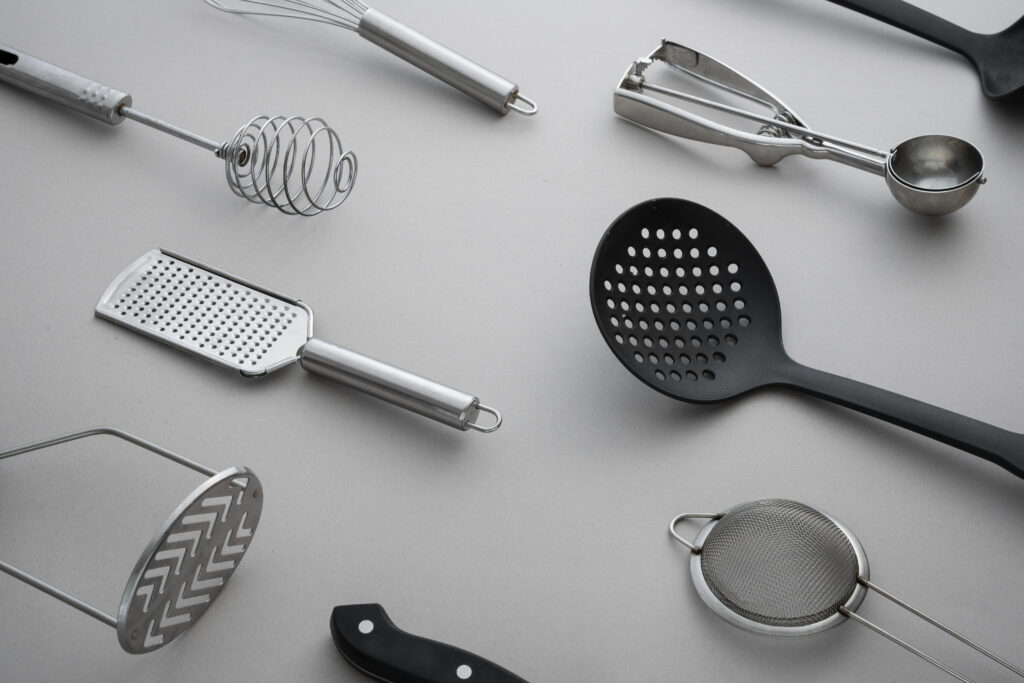 Check out these five handy kitchen gadgets that'll level-up your culinary game, and also make excellent holiday gifts.