Finding quality sandwich bread can be a challenge: making it yourself gives you control over what your family is eating. The vital gluten included in this recipe is not essential, so don't worry if you have trouble finding it. Vital gluten in whole grain breads helps provide the gluten structure that allows the bread to rise nicely, preventing it from being overly dense.
Ingredients
1 1/4 c. warm water
2 t. active dry yeast
1 c. skim milk
1 T. honey (optional)
2 T. canola oil
1 T. vital wheat gluten (optional)
2 3/4 c. all-purpose flour, plus extra for kneading
2 3/4 c. whole wheat flour
2 t. salt
Directions
Place water in the bowl of a standing mixer. Sprinkle the yeast over top. Let stand until the yeast has dissolved. Stir in remaining liquids.
Add two cups of all-purpose flour, wheat gluten and the salt. Stir to combine. Add remaining flours, stirring to form a rough dough. Let stand for 10-20 minutes.
Using the dough hook, knead the dough in the stand mixer for 8-9 minutes.
OIl a clean bowl. Form the dough into a ball and turn it in the bowl to coat it with oil. Cover and let the dough rise in a warm spot until doubled, 1-2 hours.
Sprinkle a little flour on the counter and turn the dough out. Punch down gently to redistribute gas. Divide in two and shape into balls. Let rest while you prep the pans.
Grease (2) 8×4-inch loaf pans. Shape each ball of dough into a loaf and transfer to the loaf pans. Cover and let rise until they start to dome over the edge of the pans, 30-40 minutes.
Preheat the oven to 425°F. Slice the tops of the loaves with a serrated knife and put them in the oven. Turn the heat to 375°F and bake for 30-35 minutes, until golden brown. The most reliable way to determine doneness is when the core temperature reads 200ºF with a probe thermometer.
Nutrition Facts
15 servings per container
Serving Size 84 g
Amount per serving
Calories

180

% Daily Value*
Total Fat

2.5g

3%
Saturated Fat

0.5g

0%
Trans Fat

0g

Polyunsaturated Fat 1g
Monounsaturated Fat 1.5g
Cholesterol

0mg

0%
Sodium

320mg

14%
Total Carbohydrate

34g

12%
Dietary Fiber

3g

11%
Total Sugars

1g

Includes 0g Added Sugars
0%
Sugar Alcohol 0g
Other Carbohydrate 30g
Protein

6g

Vitamin D 0.2mcg
0%
Calcium 31.8mg
2%
Iron 1.9mg
10%
Potassium 135mg
2%
Vitamin A 10.1mcg
2%
Vitamin C 0mg
0%
Vitamin E 0.5mg
6%
Vitamin K 1.8mcg
2%
Thiamin 0.4mg
35%
Riboflavin 0.2mg
15%
Niacin 3.9mg
25%
Vitamin B6 0.1mg
6%
Folate 89.7mcg
22%
Vitamin B12 0.1mcg
4%
Biotin 1.5mcg
6%
Chloride 25mg
2%
Pantothenate 0.4mg
0%
Phosphorus 123.2mg
10%
Iodine 3.8mcg
2%
Magnesium 37.5mg
8%
Zinc 0.9mg
10%
Selenium 21.9mcg
40%
Copper 0.1mg
10%
Manganese 1.1mg
50%
Chromium 0mcg
0%
Molybdenum 0.3mcg
0%
* The % Daily Value (DV) tells you how much a nutrient in a serving of food contributes to a daily diet. 2,000 calories a day is used for general nutrition advice.
Ingredients
Enriched All Purpose Flour (unbleached Wheat Flour, Niacin, Reduced Iron, Thiamine Mononitrate, Riboflavin, Folic Acid), Whole Wheat Flour, Water, Skim Milk, Canola Oil, Salt, Yeast.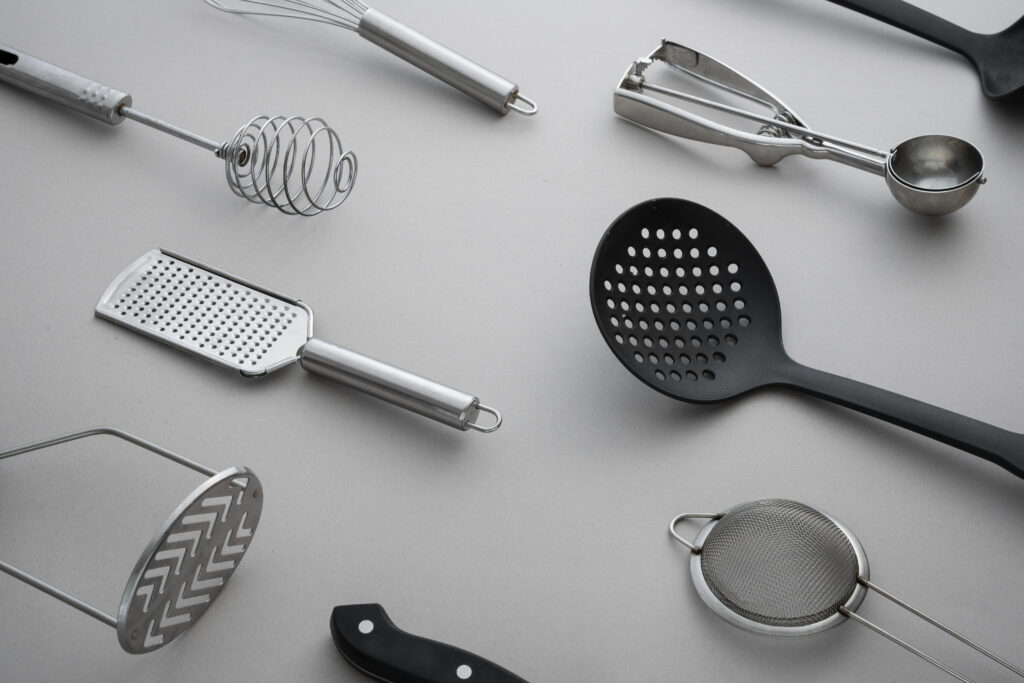 Check out these five handy kitchen gadgets that'll level-up your culinary game, and also make excellent holiday gifts.