Brandy and soy sauce add a meaty quality to this vegetarian spread. Spread on whole-grain crackers to serve.
Ingredients
1/2 c. pecans
1 head cauliflower, trimmed and cut into florets
3 T. extra virgin olive oil
1 T. unsalted butter
1 lg. yellow onion, thinly sliced
4 cloves garlic, thinly sliced
Pinch cayenne pepper
1/4 c. brandy
1 c. milk
1 sprig thyme
1 t. soy sauce
Directions
Cover pecans with water and soak for 1 hour.
Preheat oven to 500°F. Toss cauliflower with oil and lay out on on a foil-lined rimmed baking sheet. Roast about 20 minutes, until browned, stirring halfway through.
Melt butter over medium-high heat in a large pan. Add onion, garlic and cayenne. Cook until softened. Add brandy and cook until evaporated.
Add cauliflower, milk and thyme. Drain and add pecans. Bring to a simmer, and cook until cauliflower has softened and liquid has reduced to less than a cup. Discard thyme sprig and add soy sauce.
Using an immersion blender, blend to form a very smooth purée. Refrigerate until well chilled.
Nutrition Facts
10 servings per container
Serving Size 116 g
Amount per serving
Calories

150

% Daily Value*
Total Fat

12g

15%
Saturated Fat

3.5g

18%
Trans Fat

0g

Polyunsaturated Fat 2g
Monounsaturated Fat 6.5g
Cholesterol

12mg

3%
Sodium

65mg

3%
Total Carbohydrate

7g

3%
Dietary Fiber

2g

7%
Total Sugars

3g

Includes 0g Added Sugars
0%
Sugar Alcohol 0g
Other Carbohydrate 2g
Protein

3g

Vitamin D 0mcg
0%
Calcium 49mg
4%
Iron 0.5mg
0%
Potassium 260mg
6%
Vitamin A 33.6mcg
4%
Vitamin C 30.2mg
35%
Vitamin E 0.8mg
6%
Vitamin K 12.2mcg
10%
Thiamin 0.1mg
8%
Riboflavin 0.1mg
8%
Niacin 1.1mg
6%
Vitamin B6 0.2mg
10%
Folate 38.5mcg
10%
Vitamin B12 0.1mcg
0%
Biotin 1.8mcg
6%
Chloride 23mg
2%
Pantothenate 0.6mg
20%
Phosphorus 71.5mg
6%
Iodine 4.6mcg
4%
Magnesium 20.2mg
4%
Zinc 0.6mg
10%
Selenium 1.6mcg
4%
Copper 0.1mg
10%
Manganese 0.4mg
15%
Chromium 0mcg
0%
Molybdenum 5.3mcg
10%
* The % Daily Value (DV) tells you how much a nutrient in a serving of food contributes to a daily diet. 2,000 calories a day is used for general nutrition advice.
Ingredients
Cauliflower, Cream, Onion, Brandy (80 Proof), Pecans, Olive Oil, Butter (sweet Cream), Garlic, Soy Sauce (soybeans, Salt, Wheat), Thyme, Cayenne Pepper.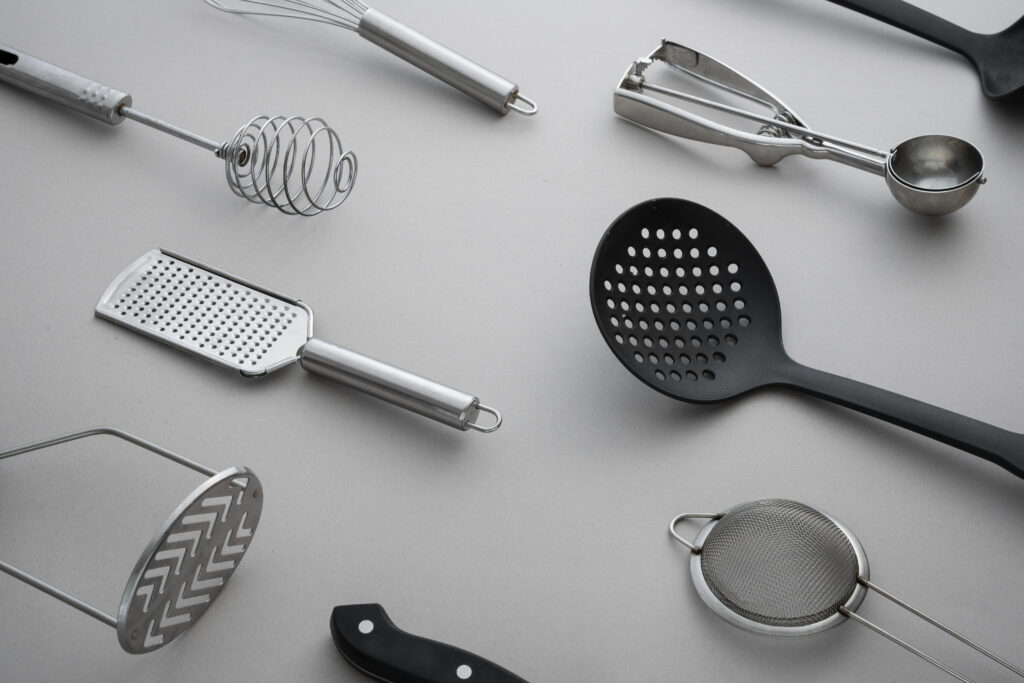 Check out these five handy kitchen gadgets that'll level-up your culinary game, and also make excellent holiday gifts.