A simple modification on a classic recipe, these stuffed peppers are a delicious and nutritious entrée that everyone will love. Have extra garden produce you want to use before it goes bad? Try layering the stuffing over halved zucchini or even adding extra veggies like carrots or summer squash to the filling.
Ingredients
4 bell peppers
1½ tsp. canola oil
1 onion, chopped
1 clove garlic, minced
1 lb. 92% lean ground turkey
1½ cups cooked brown rice
1 (8 oz.) can low-sodium tomato sauce, divided
1 Tbsp. chopped fresh parsley
½ tsp. salt
¼ tsp. pepper
Directions
Preheat oven to 350ºF.
Cut out stem ends of bell peppers and discard. Scoop out seeds. Bring 8 cups water to a boil in a large pot and blanch the peppers (1 minute). Drain and cool under cold running water. Set aside.
Heat oil in a large skillet over medium heat. Add onion and garlic and stir until softened (3 minutes). Add turkey and brown (4-5 minutes). Drain and discard the fat.
Transfer the turkey mixture to a medium bowl and mix in rice, ½ cup tomato sauce, parsley, salt, and pepper. Stuff the peppers with the mixture and place them in a 2-quart casserole dish. Spoon the remaining ½ cup tomato sauce over the peppers. Cover and bake until the peppers are tender and the filling is heated through (30-35 minutes).
Nutrition Facts
4 servings per container
Serving Size 397 g
Amount per serving
Calories

350

% Daily Value*
Total Fat

13.5g

17%
Saturated Fat

2.5g

13%
Trans Fat

0g

Polyunsaturated Fat 3.5g
Monounsaturated Fat 4.5g
Cholesterol

78mg

27%
Sodium

425mg

19%
Total Carbohydrate

31g

11%
Dietary Fiber

4.5g

14%
Total Sugars

6g

Includes 0g Added Sugars
0%
Sugar Alcohol 0g
Other Carbohydrate 20g
Protein

27g

Vitamin D 0.5mcg
0%
Calcium 58.6mg
4%
Iron 2.6mg
15%
Potassium 595mg
15%
Vitamin A 116.5mcg
15%
Vitamin C 102.8mg
110%
Vitamin E 1mg
6%
Vitamin K 25.9mcg
20%
Thiamin 0.3mg
25%
Riboflavin 0.3mg
25%
Niacin 15.1mg
90%
Vitamin B6 1mg
60%
Folate 33.4mcg
8%
Vitamin B12 1.1mcg
45%
Biotin 1.6mcg
6%
Chloride 203.7mg
8%
Pantothenate 1.6mg
40%
Phosphorus 338.5mg
25%
Iodine 1.7mcg
2%
Magnesium 71.2mg
15%
Zinc 3.4mg
25%
Selenium 29.5mcg
50%
Copper 0.3mg
35%
Manganese 1mg
45%
Chromium 0.3mcg
0%
Molybdenum 7.3mcg
15%
* The % Daily Value (DV) tells you how much a nutrient in a serving of food contributes to a daily diet. 2,000 calories a day is used for general nutrition advice.
Ingredients
Green Bell Pepper, Ground Turkey, Cooked Brown Rice (water, Brown Rice), Low Sodium Tomato Sauce (whole Tomatoes, Onions, Olive Oil, Basil, Salt, Garlic, Spices), Onion, Canola Oil, Parsley, Garlic, Salt, Black Pepper.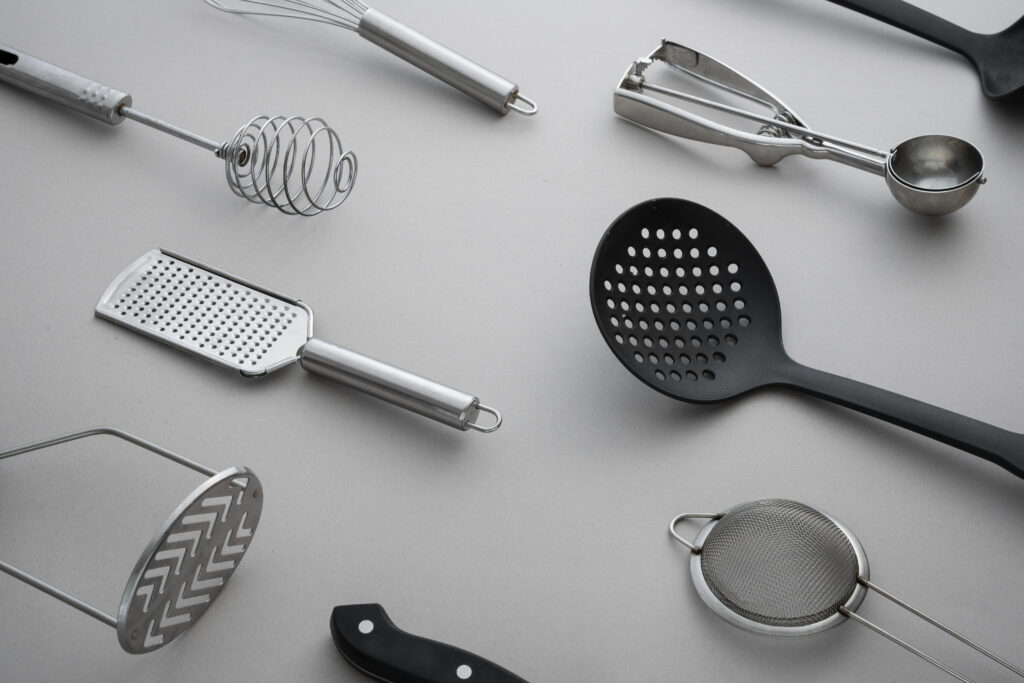 Check out these five handy kitchen gadgets that'll level-up your culinary game, and also make excellent holiday gifts.