Kale is only one of the many greens you can prepare with this simple and excellent approach to cooking greens. Any hearty, dark, leafy green you find in season will work with the flavors of garlic, salt, pepper, and a touch of vinegar to add a nutritious side to your meal.
Ingredients
2 Tbsp. olive oil
4 cloves garlic, chopped
1½ lbs. kale, stemmed and chopped
1 cup water
¼ tsp. salt
1 tsp. pepper
2 Tbsp. cider vinegar
Directions
Heat oil in a large skillet over medium heat. Sauté garlic until beginning to brown (1 minute).
Add greens and water, cover pan, and steam (4 minutes). Uncover, season with salt and pepper, and stir occasionally until greens are fully wilted and water is fully evaporated (4-5 minutes).
Sprinkle vinegar on greens to serve.
Nutrition Facts
6 servings per container
Serving Size 165 g
Amount per serving
Calories

100

% Daily Value*
Total Fat

5.5g

8%
Saturated Fat

0.5g

3%
Trans Fat

0g

Polyunsaturated Fat 1g
Monounsaturated Fat 3.5g
Cholesterol

0mg

0%
Sodium

140mg

6%
Total Carbohydrate

11g

4%
Dietary Fiber

4g

14%
Total Sugars

3g

Includes 0g Added Sugars
0%
Sugar Alcohol 0g
Other Carbohydrate 4g
Protein

5g

Vitamin D 0mcg
0%
Calcium 177.1mg
15%
Iron 1.8mg
10%
Potassium 575mg
10%
Vitamin A 566.5mcg
60%
Vitamin C 136.7mg
150%
Vitamin E 2.4mg
15%
Vitamin K 802.6mcg
670%
Thiamin 0.1mg
8%
Riboflavin 0.2mg
15%
Niacin 1.2mg
6%
Vitamin B6 0.3mg
20%
Folate 160mcg
40%
Vitamin B12 0mcg
0%
Biotin 0.6mcg
4%
Chloride 77.1mg
4%
Pantothenate 0.1mg
0%
Phosphorus 108.4mg
8%
Iodine 0mcg
0%
Magnesium 55.1mg
15%
Zinc 0.7mg
10%
Selenium 1.3mcg
2%
Copper 1.7mg
190%
Manganese 0.8mg
35%
Chromium 0.2mcg
0%
Molybdenum 5.7mcg
15%
* The % Daily Value (DV) tells you how much a nutrient in a serving of food contributes to a daily diet. 2,000 calories a day is used for general nutrition advice.
Ingredients
Kale, Water, Cider Vinegar, Olive Oil, Garlic, Black Pepper, Salt.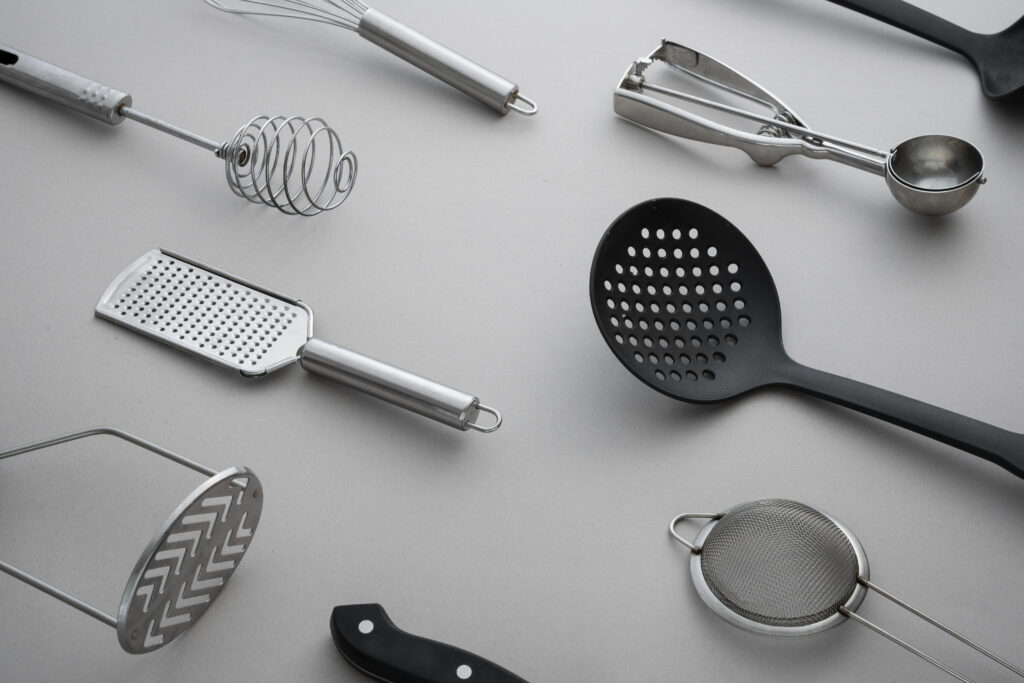 Check out these five handy kitchen gadgets that'll level-up your culinary game, and also make excellent holiday gifts.