Curry powder brings a little color and a lot of flavor to an otherwise simple stir-fry for a quick dinner that can be modified to use up whatever bits of veggies you have in the fridge. Serve hot over your favorite whole grain, such as brown rice or quinoa.
Ingredients
2 tsp. curry powder
½ tsp. oregano
1 Tbsp. cornstarch
½ tsp. salt
1 lb. boneless, skinless chicken breasts, cubed
1½ Tbsp. canola oil, divided
2 bell peppers, coarsely chopped
2 large carrots, thickly sliced
1 red onion, coarsely chopped
5 cloves garlic, thinly sliced
¼ tsp. cayenne pepper, or to taste
2 tsp. lime juice
½ cup finely chopped fresh mint
Directions
Mix together curry powder, oregano, cornstarch, and salt. Toss with chicken to coat.
Preheat

½ tablespoon oil in a large

skillet over high heat. When oil simmers, add vegetables and cayenne pepper. Cook, stirring, until vegetables begin to brown (6-8 minutes). Transfer to a bowl and set aside.
Reduce heat to medium-high and add remaining 1 tablespoon oil to pan. Add coated chicken and cook, stirring, until cooked through (5-7 minutes). Stir in vegetables, lime juice, and mint and cook until heated through (1 minute).
Serve immediately.
Nutrition Facts
4 servings per container
Serving Size 263 g
Amount per serving
Calories

245

% Daily Value*
Total Fat

8.5g

12%
Saturated Fat

1g

5%
Trans Fat

0g

Polyunsaturated Fat 2g
Monounsaturated Fat 4g
Cholesterol

83mg

28%
Sodium

375mg

16%
Total Carbohydrate

14g

5%
Dietary Fiber

4g

14%
Total Sugars

4g

Includes 0g Added Sugars
0%
Sugar Alcohol 0g
Other Carbohydrate 5g
Protein

28g

Vitamin D 0mcg
0%
Calcium 67.3mg
6%
Iron 2.5mg
10%
Potassium 725mg
15%
Vitamin A 347.6mcg
40%
Vitamin C 55.6mg
60%
Vitamin E 2.4mg
15%
Vitamin K 15mcg
15%
Thiamin 0.2mg
15%
Riboflavin 0.3mg
25%
Niacin 17.5mg
110%
Vitamin B6 1.2mg
70%
Folate 41.5mcg
10%
Vitamin B12 0.2mcg
8%
Biotin 1.1mcg
4%
Chloride 18.2mg
0%
Pantothenate 2mg
40%
Phosphorus 291.4mg
25%
Iodine 1.2mcg
0%
Magnesium 56.2mg
15%
Zinc 1.2mg
10%
Selenium 27mcg
50%
Copper 0.2mg
20%
Manganese 0.5mg
20%
Chromium 0.2mcg
0%
Molybdenum 6.2mcg
15%
* The % Daily Value (DV) tells you how much a nutrient in a serving of food contributes to a daily diet. 2,000 calories a day is used for general nutrition advice.
Ingredients
Boneless Skinless Chicken Breast, Green Bell Pepper, Carrots, Onion, Mint, Canola Oil, Garlic, Lime Juice, Cornstarch, Curry Powder (spices, Turmeric, Garlic, Silicon Dioxide), Salt, Oregano, Cayenne Pepper.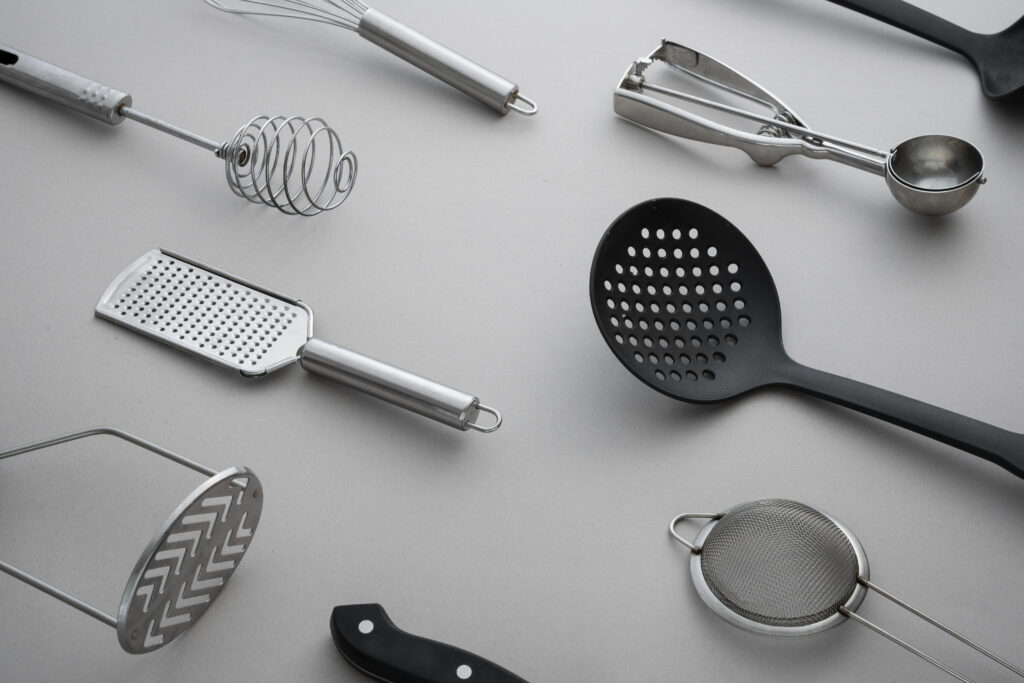 Check out these five handy kitchen gadgets that'll level-up your culinary game, and also make excellent holiday gifts.