Experiment with a spice-roasting technique from Egypt to flavor this delightful roasted cauliflower recipe that brings an excellent nutritional range to the dinner table in one simple dish with the additions of shallots, chard and chickpeas.
Ingredients
3 lbs. cauliflower florets
¾ lb. shallots, peeled and halved
3 Tbsp. extra-virgin olive oil, divided
½ lb. Swiss chard, chopped and sorted
1 can (15 oz.) no-salt-added chickpeas, rinsed and drained
½ cup dukkah (see below)

Dukkah:

½ cup hazelnuts
¼ cup coriander seeds
3 Tbsp. sesame seeds
2 Tbsp. cumin seeds
1 Tbsp. black peppercorns
1 tsp. fennel seeds
1 tsp. dried mint leaves
¼ tsp. salt
Directions
Prepare dukkah in advance: Heat a heavy skillet over high heat, add the hazelnuts, and dry-toast until slightly browned and fragrant. Repeat the procedure with each of the seeds and the peppercorns. When all are toasted and cool, grind all ingredients together thoroughly in a mortar or food processor.
Preheat oven to 425º F. In a roasting pan, toss cauliflower and shallots with 2 tablespoons oil. Roast, stirring occasionally, about 20 minutes. Add chard (except for leaves), toss to combine and roast until vegetables are tender, 7 to 10 minutes more.
Stir in chard leaves, chickpeas, dukkah and remaining oil. Roast until chard is wilted and tender, about 8 minutes.
Nutrition Facts
8 servings per container
Serving Size 295 g
Amount per serving
Calories

265

% Daily Value*
Total Fat

14g

18%
Saturated Fat

1.5g

8%
Trans Fat

0g

Polyunsaturated Fat 2.5g
Monounsaturated Fat 9g
Cholesterol

0mg

0%
Sodium

195mg

9%
Total Carbohydrate

31g

11%
Dietary Fiber

10.5g

36%
Total Sugars

9g

Includes 0g Added Sugars
0%
Sugar Alcohol 0g
Other Carbohydrate 11g
Protein

10g

Vitamin D 0mcg
0%
Calcium 167.5mg
15%
Iron 5.3mg
30%
Potassium 1005mg
20%
Vitamin A 88.9mcg
10%
Vitamin C 95.6mg
110%
Vitamin E 2.9mg
20%
Vitamin K 269mcg
220%
Thiamin 0.3mg
25%
Riboflavin 0.2mg
15%
Niacin 3.5mg
20%
Vitamin B6 0.6mg
35%
Folate 183.7mcg
46%
Vitamin B12 0mcg
0%
Biotin 11.4mcg
35%
Chloride 1.8mg
0%
Pantothenate 1.5mg
20%
Phosphorus 234.3mg
20%
Iodine 1.4mcg
0%
Magnesium 115.8mg
30%
Zinc 1.9mg
20%
Selenium 5.2mcg
10%
Copper 0.6mg
70%
Manganese 1.7mg
70%
Chromium 0.1mcg
0%
Molybdenum 37mcg
80%
* The % Daily Value (DV) tells you how much a nutrient in a serving of food contributes to a daily diet. 2,000 calories a day is used for general nutrition advice.
Ingredients
Cauliflower, Shallots, Chickpeas, Swiss Chard, Hazelnuts, Olive Oil, Sesame Seeds, Coriander, Cumin, Black Pepper, Fennel Seed, Salt, Mint.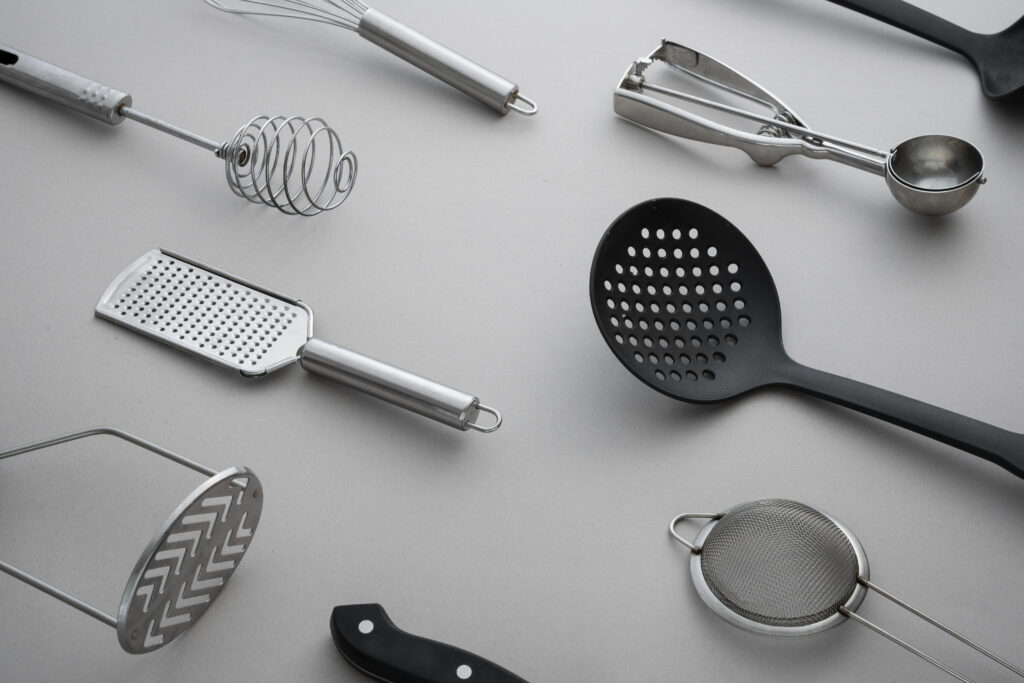 Check out these five handy kitchen gadgets that'll level-up your culinary game, and also make excellent holiday gifts.