It's worth the wait to caramelize the shallots. Their sweetness compliments the earthiness of the Brussels sprouts. This is a perfect holiday dish to share with a crowd.
Ingredients
24 small shallots
2 Tbsp. extra-virgin olive oil, divided
2 lbs. Brussels sprouts
½ tsp. kosher salt
Directions
Preheat oven to 375° F.
Peel shallots, leaving the root ends intact so they'll hold together. Place on a large sheet of foil; sprinkle 1 tablespoon oil over the top. Seal the packet and bake until the shallots are tender, about 45 minutes. Remove from foil and set aside to cool.
Meanwhile, remove the outer leaves from Brussels sprouts and trim the stems. Cut the small sprouts in half and quarter the larger ones. Place the shallots and Brussels sprouts in a roasting pan. Toss with the remaining 1 tablespoon oil and salt.
Increase oven temperature to 400° F. Roast, tossing twice during cooking, until the Brussels sprouts are tender and lightly browned, 25 to 35 minutes.
Nutrition Facts
10 servings per container
Serving Size 139 g
Amount per serving
Calories

95

% Daily Value*
Total Fat

3g

4%
Saturated Fat

0.5g

2%
Trans Fat

0g

Polyunsaturated Fat 0.5g
Monounsaturated Fat 2g
Cholesterol

0mg

0%
Sodium

145mg

6%
Total Carbohydrate

16g

6%
Dietary Fiber

5g

18%
Total Sugars

6g

Includes 0g Added Sugars
0%
Sugar Alcohol 0g
Other Carbohydrate 5g
Protein

4g

Vitamin D 0mcg
0%
Calcium 55.1mg
4%
Iron 1.8mg
10%
Potassium 505mg
10%
Vitamin A 34.3mcg
4%
Vitamin C 80.8mg
90%
Vitamin E 1.2mg
8%
Vitamin K 162.6mcg
140%
Thiamin 0.2mg
15%
Riboflavin 0.1mg
6%
Niacin 1.5mg
10%
Vitamin B6 0.4mg
20%
Folate 70.8mcg
18%
Vitamin B12 0mcg
0%
Biotin 0mcg
0%
Chloride 0mg
0%
Pantothenate 0.4mg
8%
Phosphorus 90mg
8%
Iodine 0mcg
0%
Magnesium 30.4mg
8%
Zinc 0.6mg
6%
Selenium 2mcg
4%
Copper 0.1mg
10%
Manganese 0.4mg
20%
Chromium 0mcg
0%
Molybdenum 6.8mcg
15%
* The % Daily Value (DV) tells you how much a nutrient in a serving of food contributes to a daily diet. 2,000 calories a day is used for general nutrition advice.
Ingredients
Brussels Sprouts, Shallots, Olive Oil, Salt.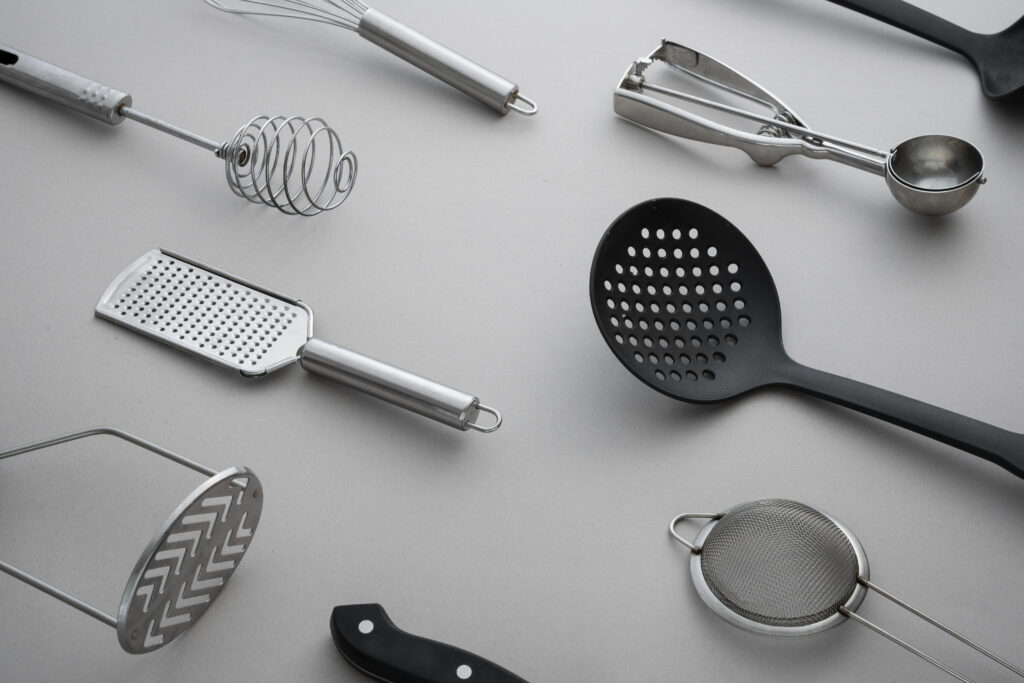 Check out these five handy kitchen gadgets that'll level-up your culinary game, and also make excellent holiday gifts.