It's hard to go wrong with pumpkin soup in the fall. This version provides extra depth of flavor with sweet yellow peppers and smoked paprika. You can substitute sweet paprika if that's what you have on hand, but go for the smoked if you can. It's worth the added flavor.
Ingredients
1 Tbsp. olive oil
3½ cups chopped yellow bell peppers (about 2 large)
1½ cups chopped carrots (about 2 medium)
1 cup chopped onion (about 1 medium)
½ tsp. smoked paprika
2 garlic cloves, chopped
5 cups fat-free, low sodium vegetable broth, divided
¼ tsp. freshly ground black pepper
1 (15 oz.) can salt-free, pumpkin puree
2 Tbsp. fresh lemon juice
2 Tbsp. unsalted, pumpkin-seed kernels, toasted
1 Tbsp. chopped fresh parsley
Directions
Heat oil in a Dutch oven over medium-high heat. Add bell pepper, carrot, and onion; cook until tender, stirring occasionally (10 minutes).
Add paprika and garlic; sauté (1 minute).
Add 3 cups broth and black pepper; bring to a boil. Cover, reduce heat, and simmer until the vegetables are tender (20 minutes).
Place one-third of vegetable mixture in a blender. Blend until smooth. Pour into a large bowl. Repeat procedure with remaining vegetable mixture.
Return pureed vegetable mixture to Dutch oven; stir in remaining 2 cups broth and pumpkin. Cook over low heat until thoroughly heated, stirring frequently (10 minutes).
Remove from heat; stir in juice. Ladle 1 cup soup into each of 7 bowls; top each serving with about 1 teaspoon pumpkin seeds and about 1/2 teaspoon parsley. Serve immediately.
Nutrition Facts
7 servings per container
Serving Size 329 g
Amount per serving
Calories

85

% Daily Value*
Total Fat

2.5g

3%
Saturated Fat

0.5g

0%
Trans Fat

0g

Polyunsaturated Fat 0.5g
Monounsaturated Fat 1.5g
Cholesterol

0mg

0%
Sodium

110mg

5%
Total Carbohydrate

15g

5%
Dietary Fiber

4g

14%
Total Sugars

6g

Includes 0g Added Sugars
0%
Sugar Alcohol 0g
Other Carbohydrate 5g
Protein

2g

Vitamin D 0mcg
0%
Calcium 49.2mg
4%
Iron 1.3mg
6%
Potassium 345mg
8%
Vitamin A 674.7mcg
80%
Vitamin C 104.9mg
120%
Vitamin E 1.5mg
6%
Vitamin K 22.3mcg
20%
Thiamin 0.1mg
8%
Riboflavin 0.1mg
8%
Niacin 1.3mg
6%
Vitamin B6 0.2mg
10%
Folate 29.3mcg
7%
Vitamin B12 0mcg
0%
Biotin 0.6mcg
4%
Chloride 26.4mg
2%
Pantothenate 0.4mg
0%
Phosphorus 48.3mg
4%
Iodine 0.3mcg
0%
Magnesium 28.2mg
6%
Zinc 0.4mg
0%
Selenium 0.7mcg
2%
Copper 0.2mg
20%
Manganese 0.2mg
8%
Chromium 0.1mcg
0%
Molybdenum 4.3mcg
8%
* The % Daily Value (DV) tells you how much a nutrient in a serving of food contributes to a daily diet. 2,000 calories a day is used for general nutrition advice.
Ingredients
Low Sodium Vegetable Broth (water, Organic Carrots, Organic Celery, Organic Onions, Organic Leeks, Organic Tomato Puree (organic Tomatoes, Sea Salt, Citric Acid), Organic Mushrooms, Organic Garlic, Organic Spices, Organic Sea Salt), Pumpkin, Yellow Bell Pepper, Carrots, Onion, Lemon Juice, Olive Oil, Pumpkin Seeds, Garlic, Parsley, Paprika, Black Pepper.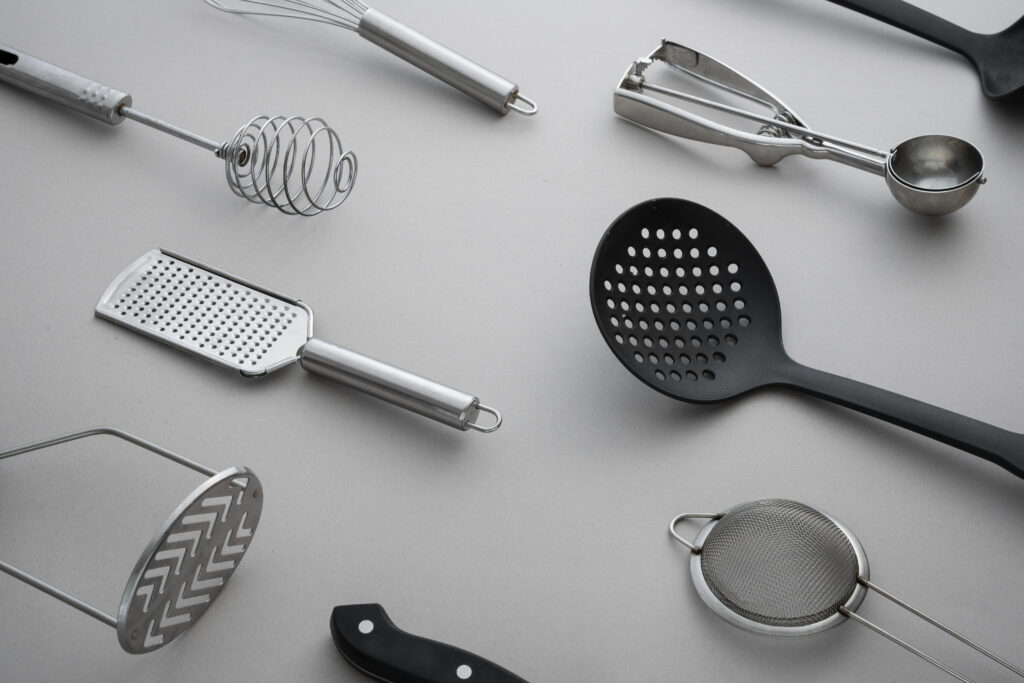 Check out these five handy kitchen gadgets that'll level-up your culinary game, and also make excellent holiday gifts.