Pumpkin is one of fall's favorite flavors, and this huge batch of bread will fix your craving whether you're baking for a bake sale, a party, or stocking your freezer up with easy snacks. This sturdy batter can be turned readily into bread, muffins or cookies to make serving fit the need of the occasion.
Freezer Tip: Wrap cooled baked goods tightly in foil and store in a plastic freezer bag. They'll be good to go for three months.
Ingredients
4 cups white whole wheat flour
½ cup soy flour
¼ cup flax meal
½ cup wheat bran
4 tsp. baking soda
2 tsp. cinnamon
½ tsp. nutmeg
½ tsp. cloves
½ tsp. ginger
1½ cups sugar
3 eggs
1 egg white
¾ cup unsweetened applesauce
¼ cup vegetable oil
2 (15 oz.) cans pumpkin
½ tsp. salt
Directions
Preheat oven to 350ºF. In a large bowl combine the wheat flour, soy flour, flax meal, wheat bran, baking soda, and spices. Mix until combined.
In a separate bowl, beat together the sugar and all eggs until the sugar is dissolved, then mix in the pumpkin, applesauce, oil, and salt.
Mix the wet ingredients into the dry ingredients and stir gently until well combined.
Divide batter among three greased 8″x4" bread pans, smooth the tops, and bake at 350ºF until a toothpick inserted in the center comes out clean (50-60 minutes).
To make cookies: Spoon onto a cookie sheet by the tablespoon and bake at 350ºF until they spring back to the touch (10-15 minutes).
To make muffins: Fill muffin cups ⅔ full and bake at 350ºF until a toothpick inserted into the middle should comes out clean (20-30 minutes).
Nutrition Facts
36 servings per container
Serving Size 61 g
Amount per serving
Calories

120

% Daily Value*
Total Fat

3g

4%
Saturated Fat

0.5g

3%
Trans Fat

0g

Polyunsaturated Fat 1.5g
Monounsaturated Fat 0.5g
Cholesterol

16mg

5%
Sodium

180mg

8%
Total Carbohydrate

22g

8%
Dietary Fiber

3g

11%
Total Sugars

10g

Includes 8g Added Sugars
16%
Sugar Alcohol 0g
Other Carbohydrate 9g
Protein

4g

Vitamin D 0.1mcg
0%
Calcium 21.5mg
2%
Iron 1.2mg
6%
Potassium 160mg
4%
Vitamin A 190.7mcg
20%
Vitamin C 1.1mg
2%
Vitamin E 0.5mg
6%
Vitamin K 7.1mcg
6%
Thiamin 0.1mg
8%
Riboflavin 0.1mg
8%
Niacin 1.7mg
15%
Vitamin B6 0.1mg
6%
Folate 16.8mcg
4%
Vitamin B12 0mcg
0%
Biotin 1.9mcg
6%
Chloride 23.5mg
2%
Pantothenate 0.3mg
0%
Phosphorus 88.5mg
8%
Iodine 2.7mcg
2%
Magnesium 37.4mg
8%
Zinc 0.6mg
10%
Selenium 10.8mcg
20%
Copper 0.2mg
20%
Manganese 0.8mg
35%
Chromium 0.1mcg
0%
Molybdenum 0.7mcg
2%
* The % Daily Value (DV) tells you how much a nutrient in a serving of food contributes to a daily diet. 2,000 calories a day is used for general nutrition advice.
Ingredients
Pumpkin, Whole Wheat Flour, Sugar, Unsweetened Applesauce, Eggs, Soybean Oil, Soy Flour, Egg Whites, Ground Flax Seeds, Wheat Bran, Baking Soda, Ground Cinnamon, Salt, Ground Nutmeg, Ground Cloves, Ginger.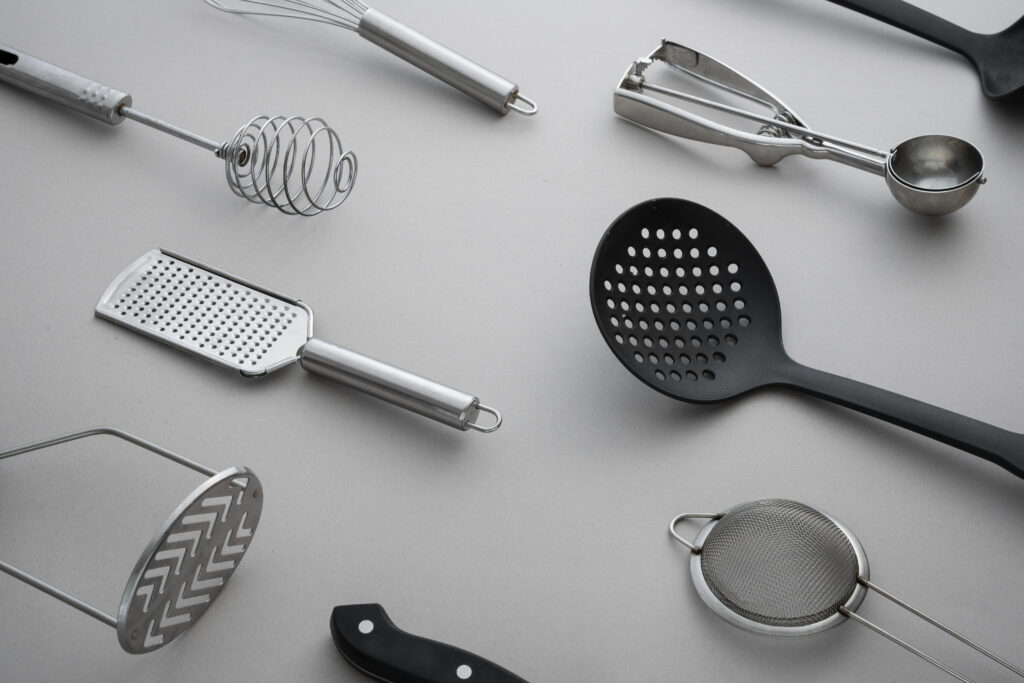 Check out these five handy kitchen gadgets that'll level-up your culinary game, and also make excellent holiday gifts.