The long list of ingredients may seem daunting, but this recipe is incredibly simple and perfectly flavored. As with many chilis, this dish is best prepared a day ahead and served reheated to give the flavors time to meld together.
Ingredients
2 tsp. paprika
1 Tbsp. chili powder
1 tsp. salt, divided
½ tsp. dried oregano
1 tsp. black pepper, divided
¼ tsp. cayenne pepper
1 lb. lean beef, cubed
3 Tbsp. olive oil
1 red onion, diced
2 poblano peppers, seeded and diced
6 cloves garlic, minced
2½ tsp. cumin
4 cups low-sodium chicken stock
2 (14 oz.) cans no-salt-added diced tomatoes
2 (15 oz.) cans no-salt-added black beans
2 Tbsp. + 1 tsp. lime juice, divided
2 avocados, divided
¼ cup plain, non-fat Greek yogurt
2 tsp. minced fresh cilantro
Directions
Mix together paprika, chili powder, ½ teaspoon salt, ½ teaspoon black pepper, oregano and cayenne. Toss with beef to coat.
Heat the oil in a large stockpot. Add the seasoned beef and cook until browned. Remove from pan and set aside.
In the same pan, cook the onions, peppers and garlic until soft. Add the stock, tomatoes and beef. Bring to a boil, cover, and reduce to a simmer for 40 minutes.
Stir in the beans and cook another 10 minutes. Add 2 tablespoons lime juice and season with ½ teaspoon each of salt and pepper.
 In a food processor, puree together one avocado, yogurt, cilantro, remaining lime juice and cumin to make the avocado cream.
Slice the remaining avocado. Garnish with avocado slices and cream.
Nutrition Facts
10 servings per container
Serving Size 344 g
Amount per serving
Calories

320

% Daily Value*
Total Fat

20g

26%
Saturated Fat

5.5g

25%
Trans Fat

0g

Polyunsaturated Fat 2g
Monounsaturated Fat 11g
Cholesterol

41mg

13%
Sodium

330mg

14%
Total Carbohydrate

22g

8%
Dietary Fiber

7g

25%
Total Sugars

3g

Includes 0g Added Sugars
0%
Sugar Alcohol 0g
Other Carbohydrate 3g
Protein

17g

Vitamin D 0mcg
0%
Calcium 89.6mg
6%
Iron 3.8mg
20%
Potassium 870mg
20%
Vitamin A 107.7mcg
10%
Vitamin C 18mg
20%
Vitamin E 2.2mg
15%
Vitamin K 13.9mcg
10%
Thiamin 0.1mg
8%
Riboflavin 0.3mg
25%
Niacin 5.7mg
40%
Vitamin B6 0.5mg
30%
Folate 43.1mcg
11%
Vitamin B12 1mcg
40%
Biotin 1.8mcg
6%
Chloride 5.2mg
0%
Pantothenate 1mg
20%
Phosphorus 155.2mg
10%
Iodine 1mcg
0%
Magnesium 32.1mg
8%
Zinc 2.6mg
25%
Selenium 10.4mcg
20%
Copper 0.2mg
20%
Manganese 0.2mg
8%
Chromium 0mcg
0%
Molybdenum 0.6mcg
2%
* The % Daily Value (DV) tells you how much a nutrient in a serving of food contributes to a daily diet. 2,000 calories a day is used for general nutrition advice.
Ingredients
Low Sodium Chicken Broth (chicken Broth (filtered Water, Chicken Stock, Sea Salt), Chicken Flavor, Onion Powder, Potato Flour, Yeast Extract, Garlic Powder, Flavor, Turmeric And Flavor), No Salt Added Diced Tomatoes (tomatoes, Tomato Juice, Citric Acid, Calcium Chloride), No Salt Added Black Beans (prepared Organic Black Beans, Water), Beef, Avocado, Onion, Plain Nonfat Greek Yogurt (skim Milk, Active Bacterial Culture, Vitamin As Palmitate, Vitamin D3), Olive Oil, Lime Juice, Poblano Pepper, Garlic, Chili Powder, Salt, Cumin, Paprika, Black Pepper, Cilantro, Oregano, Cayenne Pepper.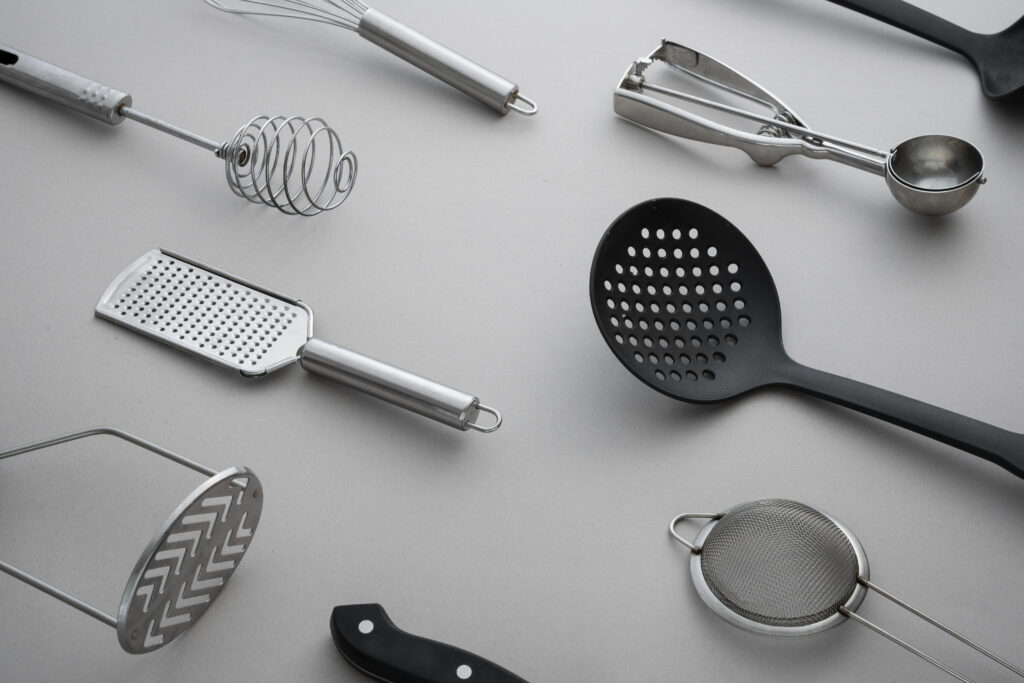 Check out these five handy kitchen gadgets that'll level-up your culinary game, and also make excellent holiday gifts.