Can you buy pita at the store? Of course. Do they take some time and effort? Naturally. Then is it really worth the hassle of making them fresh? You betcha. Truly fresh pita bread is a beast entirely unlike anything you can buy in the store, and as breads go, it's one of the easiest to make. Treat yourself: make your own pitas.
Ingredients
1 cup warm water
1 Tbsp. olive oil
1 Tbsp. granulated sugar
2¼ tsp. instant yeast
½ tsp. kosher salt
1 cup whole wheat flour
1½ cups all-purpose flour
Directions
Mix water, oil, sugar, yeast, salt, and whole wheat flour with a wooden spoon until smooth. Stir in all-purpose flour to form a shaggy mass.
Knead the dough until it becomes smooth and elastic (10-12 minutes), adding only very small amounts of flour if dough is too sticky to work. Form into a ball.
Oil a clean bowl and place the dough inside, turning once to oil. Cover bowl with a damp cloth and let rise in a warm place for 1 hour.
Place a baking stone on the top oven rack and preheat oven to 500°F.
When dough has risen, punch down the dough, transfer to a lightly floured surface, and cut into 6 equal pieces, forming into balls. Cover with damp towel and rest for 10-15 minutes.
Roll each ball into an even circle about ¼ inch thick. Place circles on a lightly floured surface, cover with a damp towel and proof until puffy (15-20 minutes).
Pick up one pita at a time and place onto the heated baking stone. Bake until pitas are puffed and lightly brown (3-4 minutes). Serve warm for the best flavor.
Nutrition Facts
6 servings per container
Serving Size 97 g
Amount per serving
Calories

215

% Daily Value*
Total Fat

3g

4%
Saturated Fat

0.5g

0%
Trans Fat

0g

Polyunsaturated Fat 0.5g
Monounsaturated Fat 2g
Cholesterol

0mg

0%
Sodium

195mg

9%
Total Carbohydrate

41g

15%
Dietary Fiber

3.5g

11%
Total Sugars

2g

Includes 2g Added Sugars
4%
Sugar Alcohol 0g
Other Carbohydrate 35g
Protein

7g

Vitamin D 0mcg
0%
Calcium 13.3mg
2%
Iron 1.1mg
6%
Potassium 120mg
2%
Vitamin A 0.1mcg
0%
Vitamin C 0mg
0%
Vitamin E 0.5mg
0%
Vitamin K 1.8mcg
2%
Thiamin 0.3mg
25%
Riboflavin 0.1mg
8%
Niacin 3.3mg
20%
Vitamin B6 0.1mg
6%
Folate 52mcg
13%
Vitamin B12 0mcg
0%
Biotin 1.2mcg
4%
Chloride 7.9mg
0%
Pantothenate 0.5mg
0%
Phosphorus 114.7mg
10%
Iodine 3.2mcg
2%
Magnesium 35.5mg
8%
Zinc 0.9mg
10%
Selenium 23.1mcg
40%
Copper 0.1mg
10%
Manganese 1mg
45%
Chromium 0mcg
0%
Molybdenum 0mcg
0%
* The % Daily Value (DV) tells you how much a nutrient in a serving of food contributes to a daily diet. 2,000 calories a day is used for general nutrition advice.
Ingredients
Water, All Purpose White Flour, Whole Wheat Flour, Olive Oil, Sugar, Instant Yeast, Salt.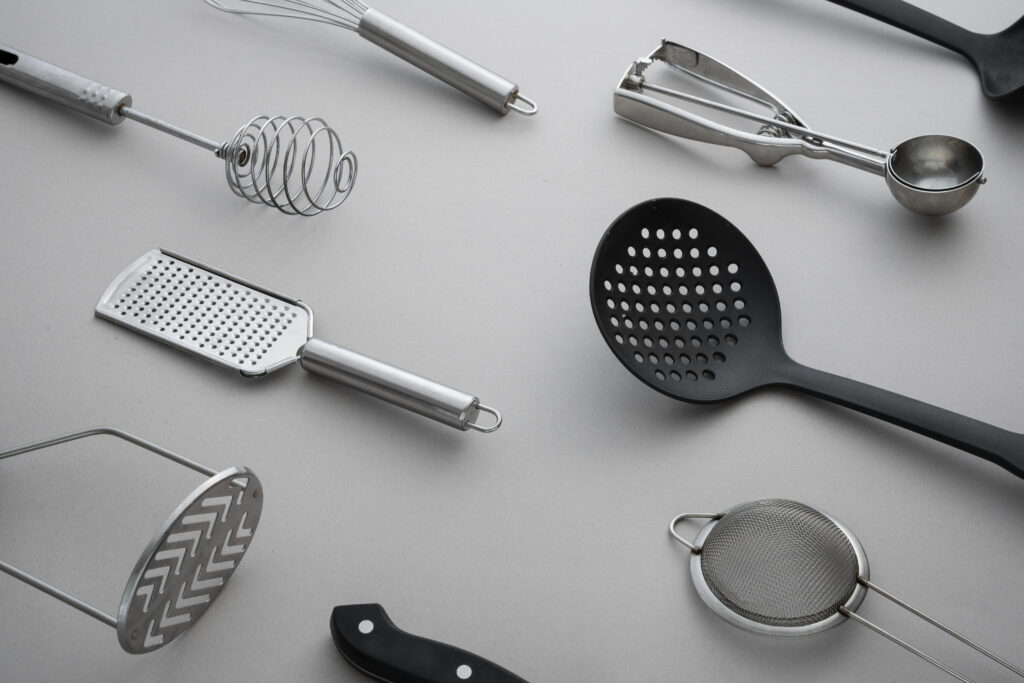 Check out these five handy kitchen gadgets that'll level-up your culinary game, and also make excellent holiday gifts.