If you're afraid of making pie crust at home, it's possible because you've been told all your life not to use too much water. Here's a secret for you: enough cold water to give the dough coherence will save your sanity without hurting the flavor of the dish. Don't be afraid to add an extra tablespoon or two if needed.
Looking for a nutritious filling? Spiced and lightly sweetened apples are a perennial favorite, of course, but we especially love this Vegetarian Pot Pie.
Ingredients
3 cups flour
½ tsp. salt
¾ cup canola oil
2 tsp. vinegar
5-6 Tbsp. ice water
Directions
In a small bowl, stir together flour and salt.
Whisk together oil, vinegar, and water. Add to flour and stir until mixture forms a ball. Place dough between 2 sheets of waxed paper to roll out.
After placing dough in pie pan, chill until firm (15 minutes).
To use: bake unfilled pie shell in a 475ºF oven for 8-10 minutes. Bake filled pie according to pie recipe.
Nutrition Facts
8 servings per container
Serving Size 79 g
Amount per serving
Calories

355

% Daily Value*
Total Fat

21.5g

27%
Saturated Fat

1.5g

8%
Trans Fat

0g

Polyunsaturated Fat 6g
Monounsaturated Fat 13.5g
Cholesterol

0mg

0%
Sodium

145mg

7%
Total Carbohydrate

36g

13%
Dietary Fiber

1.5g

4%
Total Sugars

0g

Includes 0g Added Sugars
0%
Sugar Alcohol 0g
Other Carbohydrate 34g
Protein

5g

Vitamin D 0mcg
0%
Calcium 7.5mg
0%
Iron 2.2mg
10%
Potassium 50mg
2%
Vitamin A 0.1mcg
0%
Vitamin C 0mg
0%
Vitamin E 3.8mg
25%
Vitamin K 15.1mcg
15%
Thiamin 0.4mg
35%
Riboflavin 0.2mg
15%
Niacin 3.8mg
25%
Vitamin B6 0mg
0%
Folate 136.4mcg
34%
Vitamin B12 0mcg
0%
Biotin 0.5mcg
0%
Chloride 0mg
0%
Pantothenate 0.2mg
0%
Phosphorus 50.7mg
4%
Iodine 0mcg
0%
Magnesium 10.4mg
2%
Zinc 0.3mg
0%
Selenium 15.9mcg
30%
Copper 0.1mg
10%
Manganese 0.3mg
15%
Chromium 0mcg
0%
Molybdenum 0mcg
0%
* The % Daily Value (DV) tells you how much a nutrient in a serving of food contributes to a daily diet. 2,000 calories a day is used for general nutrition advice.
Ingredients
Enriched All Purpose Flour (unbleached Wheat Flour, Niacin, Reduced Iron, Thiamine Mononitrate, Riboflavin, Folic Acid), Canola Oil, Water, Vinegar, Salt.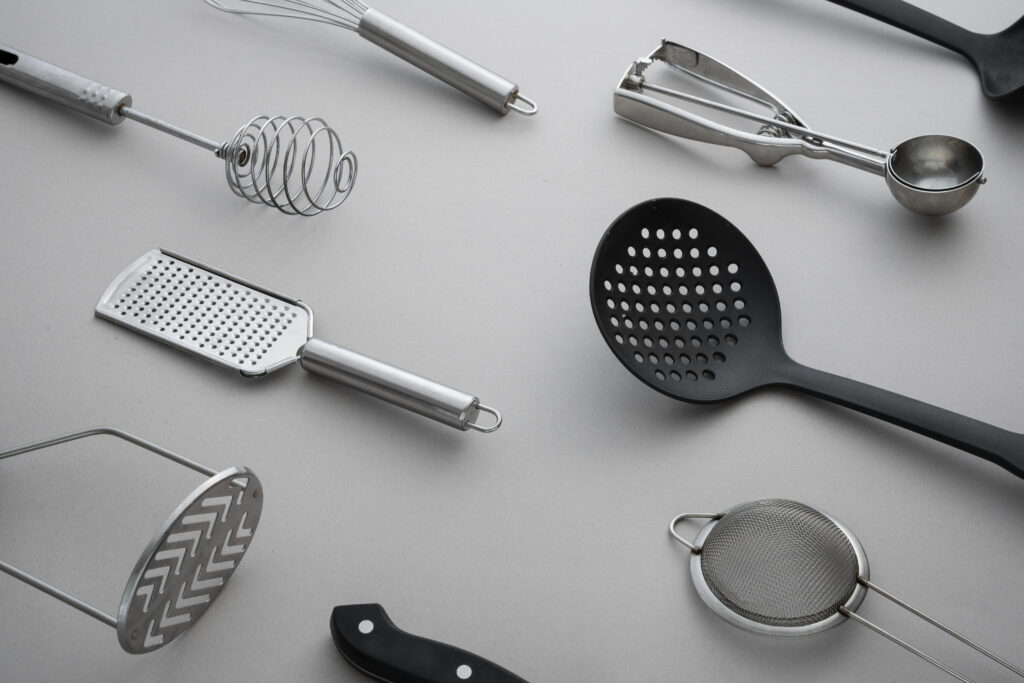 Check out these five handy kitchen gadgets that'll level-up your culinary game, and also make excellent holiday gifts.