Peaches, tomatoes, and green beans are generally available in-season at the same time. Take advantage to make this easy seasonal dish its best.
Ingredients
Dressing:

1 small shallot
2 Tbsp. champagne vinegar
1 Tbsp. freshly squeezed lemon juice
6 Tbsp. olive oil
Kosher salt and freshly ground black pepper, to taste

Salad:

½ lb. green beans, ends trimmed
1 large ripe peach
3-4 small heirloom tomatoes
¼ cup basil leaves, cut into thin strips
Directions
For the dressing: Finely mince the shallot.  Place in a bowl or in a glass jar with a lid. Pour in the vinegar and the lemon juice. Mix well. Drizzle in the olive oil and whisk or shake well.  Add salt and black pepper to taste.
For the salad: Bring a medium pot of salted water to boil.  Add the green beans and allow to cook until slightly tender (4 minutes).  Scoop them into a large bowl of ice water.  Once they are cool, drain well.
Cut the peach in half and remove the pit.  Cut into thin slices and add to a salad bowl.
Cut one of the tomatoes into thin slices and cut the others into wedges; add to the bowl.
Add the basil and drizzle with dressing to your liking.
Nutrition Facts
2 servings per container
Serving Size 425 g
Amount per serving
Calories

475

% Daily Value*
Total Fat

41.5g

53%
Saturated Fat

5.5g

30%
Trans Fat

0g

Polyunsaturated Fat 4.5g
Monounsaturated Fat 29.5g
Cholesterol

0mg

0%
Sodium

20mg

1%
Total Carbohydrate

27g

10%
Dietary Fiber

6.5g

25%
Total Sugars

16g

Includes 0g Added Sugars
0%
Sugar Alcohol 0g
Other Carbohydrate 4g
Protein

5g

Vitamin D 0mcg
0%
Calcium 79.3mg
6%
Iron 2.5mg
15%
Potassium 830mg
20%
Vitamin A 124.3mcg
15%
Vitamin C 43.9mg
50%
Vitamin E 7.7mg
50%
Vitamin K 108.3mcg
90%
Thiamin 0.3mg
25%
Riboflavin 0.3mg
25%
Niacin 3.4mg
20%
Vitamin B6 0.4mg
25%
Folate 73mcg
18%
Vitamin B12 0mcg
0%
Biotin 6.8mcg
25%
Chloride 92.1mg
4%
Pantothenate 0.6mg
20%
Phosphorus 109.8mg
8%
Iodine 2.6mcg
2%
Magnesium 59.1mg
15%
Zinc 0.8mg
10%
Selenium 1mcg
2%
Copper 0.3mg
35%
Manganese 0.6mg
25%
Chromium 1mcg
2%
Molybdenum 13.4mcg
30%
* The % Daily Value (DV) tells you how much a nutrient in a serving of food contributes to a daily diet. 2,000 calories a day is used for general nutrition advice.
Ingredients
Tomatoes, Green Beans, Peaches, Olive Oil, Shallots, Champagne Vinegar (grande Champagne Wine Vinegar, Potassium Bisulphite As A Preservative), Lemon Juice, Basil.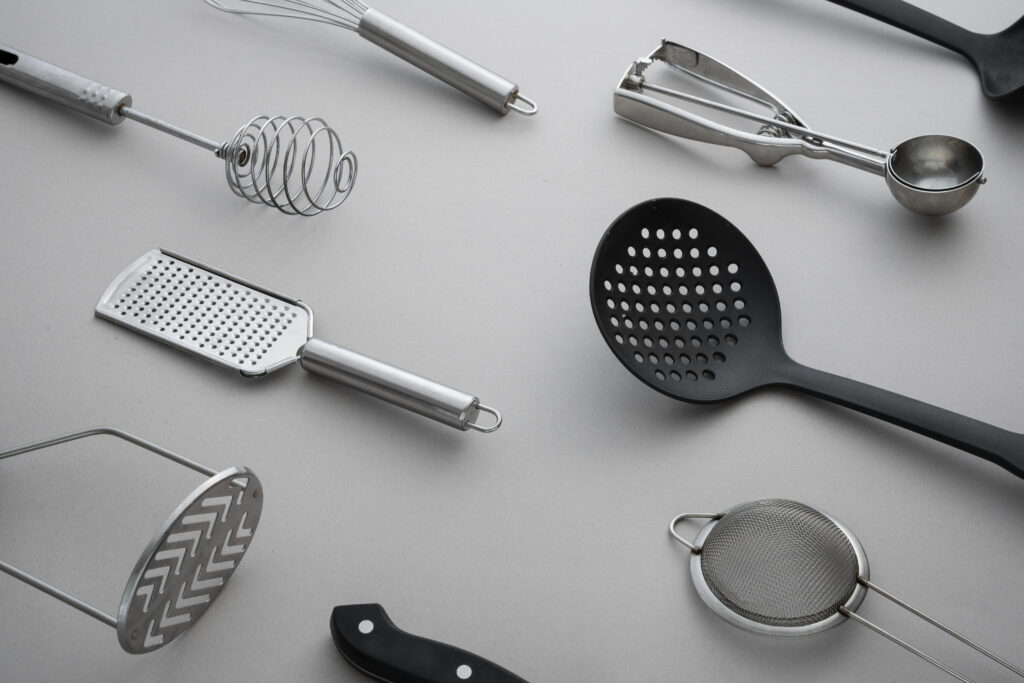 Check out these five handy kitchen gadgets that'll level-up your culinary game, and also make excellent holiday gifts.