If you haven't tried to grill your sweet potatoes before then you are in for a treat. The grill caramelizes the sugars in the potatoes to form nice crusty grill marks over a soft interior.
Ingredients
6 cloves garlic, minced
2 tsp. finely chopped fresh rosemary
1 tsp. + 1 Tbsp. olive oil, divided
4 medium sweet potatoes
¼ tsp. salt
¼ tsp. pepper
Directions
Preheat grill to medium.
In a small bowl, mix together garlic, rosemary, and 1 teaspoon olive oil. Set aside.
Cut off a thin slice of each potato lengthwise to create a even base for potato to rest on. Slice off ends of each potato. Rest potato lengthwise between two chopsticks or wooden spoons to act as a stop for the knife and carefully cut vertical slits in each potato about every

⅛th inch

.
Brush potatoes with remaining 1 tablespoon olive oil and season with salt and pepper. Place potatoes on grill, cover, and cook until almost tender (15-20 minutes).
Spread garlic and rosemary mixture over top of potatoes, cover, and continue to cook until soft in the center and crisp around the edges (15-20 minutes).
Nutrition Facts
4 servings per container
Serving Size 140 g
Amount per serving
Calories

160

% Daily Value*
Total Fat

4.5g

6%
Saturated Fat

0.5g

3%
Trans Fat

0g

Polyunsaturated Fat 0.5g
Monounsaturated Fat 3.5g
Cholesterol

0mg

0%
Sodium

220mg

10%
Total Carbohydrate

28g

10%
Dietary Fiber

4g

14%
Total Sugars

6g

Includes 0g Added Sugars
0%
Sugar Alcohol 0g
Other Carbohydrate 18g
Protein

2g

Vitamin D 0mcg
0%
Calcium 49mg
4%
Iron 0.9mg
6%
Potassium 460mg
10%
Vitamin A 922.7mcg
100%
Vitamin C 4.6mg
6%
Vitamin E 1mg
6%
Vitamin K 5.4mcg
4%
Thiamin 0.1mg
8%
Riboflavin 0.1mg
8%
Niacin 1.5mg
6%
Vitamin B6 0.3mg
20%
Folate 14.8mcg
4%
Vitamin B12 0mcg
0%
Biotin 0mcg
0%
Chloride 0mg
0%
Pantothenate 1.1mg
20%
Phosphorus 68.4mg
6%
Iodine 0mcg
0%
Magnesium 34.2mg
8%
Zinc 0.5mg
0%
Selenium 1.4mcg
2%
Copper 0.2mg
20%
Manganese 0.4mg
15%
Chromium 0mcg
0%
Molybdenum 6.5mcg
15%
* The % Daily Value (DV) tells you how much a nutrient in a serving of food contributes to a daily diet. 2,000 calories a day is used for general nutrition advice.
Ingredients
Sweet Potatoes, Garlic, Olive Oil, Salt, Rosemary, Black Pepper.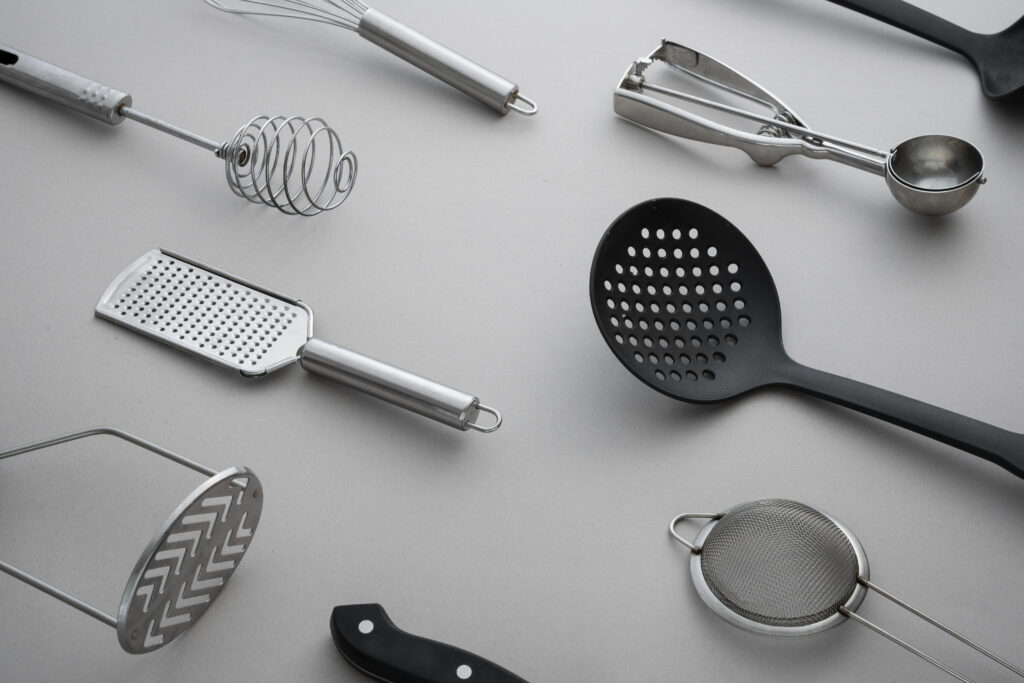 Check out these five handy kitchen gadgets that'll level-up your culinary game, and also make excellent holiday gifts.