Apples, onions and pork are natural companions and this dish brings them together in a whole new way. An apple cider reduction sweetens and intensifies the apple flavor and curry introduces a hint of exotic spice.
Ingredients
16 oz. pork tenderloin, sliced
1½ Tbsp. curry powder
1 Tbsp. olive oil
2 yellow onions, chopped
2 cups apple cider, divided
1 tart apple, peeled and chopped
1 Tbsp. cornstarch
Directions
Season the pork tenderloin with curry powder and let stand for 15 minutes.
In a large, heavy skillet, heat the olive oil over medium-high heat. Add the tenderloin and cook, turning once, until browned on both sides (5-10 minutes). Set meat aside.
Add the onions to skillet and sauté until soft and golden. Add 1

½

cups of the apple cider, reduce the heat, and simmer until the liquid is halved (20-25 minutes).
Add apple, cornstarch, and remaining

½

cup apple cider. Stir and simmer while the sauce thickens (2-3 minutes). Return the tenderloin to the skillet and simmer until pork reaches internal temperature of at least 145ºF (5-6 minutes).
To serve, arrange tenderloin, apples, and onions on a serving platter or divide onto individual plates. Pour thickened sauce over meat and serve immediately.
Nutrition Facts
6 servings per container
Serving Size 227 g
Amount per serving
Calories

185

% Daily Value*
Total Fat

5.5g

6%
Saturated Fat

1.5g

8%
Trans Fat

0g

Polyunsaturated Fat 1g
Monounsaturated Fat 3g
Cholesterol

49mg

17%
Sodium

45mg

2%
Total Carbohydrate

18g

7%
Dietary Fiber

2g

7%
Total Sugars

12g

Includes 0g Added Sugars
0%
Sugar Alcohol 0g
Other Carbohydrate 4g
Protein

16g

Vitamin D 0.2mcg
0%
Calcium 28.9mg
2%
Iron 1.2mg
6%
Potassium 475mg
10%
Vitamin A 1.1mcg
0%
Vitamin C 4.5mg
6%
Vitamin E 0.9mg
6%
Vitamin K 3.2mcg
2%
Thiamin 0.8mg
70%
Riboflavin 0.3mg
25%
Niacin 8mg
50%
Vitamin B6 0.7mg
35%
Folate 7.8mcg
2%
Vitamin B12 0.4mcg
15%
Biotin 2.2mcg
6%
Chloride 9.2mg
0%
Pantothenate 0.8mg
20%
Phosphorus 208.8mg
15%
Iodine 0.7mcg
0%
Magnesium 33.2mg
8%
Zinc 1.6mg
20%
Selenium 23.8mcg
45%
Copper 0.1mg
10%
Manganese 0.3mg
15%
Chromium 0.1mcg
0%
Molybdenum 1.8mcg
4%
* The % Daily Value (DV) tells you how much a nutrient in a serving of food contributes to a daily diet. 2,000 calories a day is used for general nutrition advice.
Ingredients
Apple Cider, Pork Tenderloin, Onion, Apples, Olive Oil, Curry Powder (spices, Turmeric, Garlic, Silicon Dioxide), Cornstarch.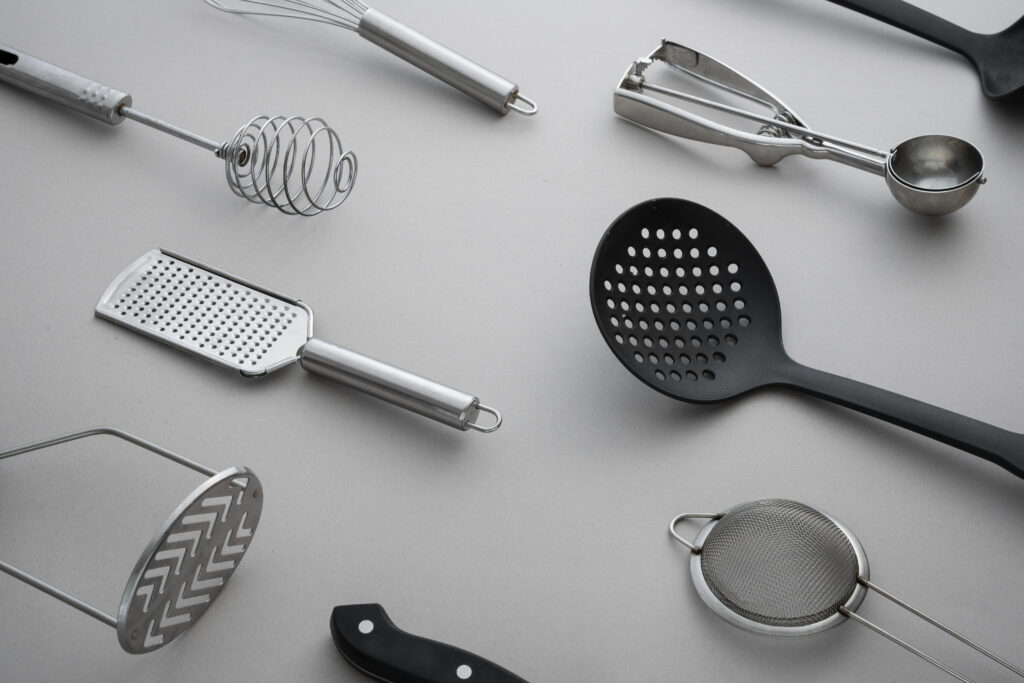 Check out these five handy kitchen gadgets that'll level-up your culinary game, and also make excellent holiday gifts.