Spice up your fiber intake with these creole-style peas. Keep your eye on this as it simmers for 2 hours.  You may need to add water to keep the peas from drying out. It's worth the wait and the effort.
Ingredients
2 cups dried black-eyed peas
1 cup mushroom broth
1 (16 oz.) can crushed tomatoes
1 onion, finely chopped
2 stalks celery, finely chopped
3 tsp. minced garlic
½ tsp. dry mustard
¼ tsp. ginger
¼ tsp. cayenne pepper
1 bay leaf
½ cup chopped parsley
Directions
In a medium saucepan over high heat, cover black-eyed peas with water. Bring to a boil for 2 minutes, cover, remove from heat and let stand for 1 hour.
Drain the water, leaving the peas in the saucepan. Add broth, tomatoes, onion, celery, garlic, mustard, ginger, cayenne pepper, and bay leaf. Stir together and bring to a boil. Cover, reduce heat and simmer slowly for 2 hours, stirring occasionally. Add water as necessary to keep the peas covered with liquid.
Remove the bay leaf and serve hot, garnished with parsley.
Nutrition Facts
8 servings per container
Serving Size 158 g
Amount per serving
Calories

170

% Daily Value*
Total Fat

1g

1%
Saturated Fat

0g

0%
Trans Fat

0g

Polyunsaturated Fat 0.5g
Monounsaturated Fat 0g
Cholesterol

0mg

0%
Sodium

180mg

8%
Total Carbohydrate

32g

12%
Dietary Fiber

6g

21%
Total Sugars

6g

Includes 0g Added Sugars
0%
Sugar Alcohol 0g
Other Carbohydrate 19g
Protein

12g

Vitamin D 0mcg
0%
Calcium 80.6mg
6%
Iron 4.7mg
30%
Potassium 705mg
15%
Vitamin A 26.5mcg
2%
Vitamin C 12.6mg
15%
Vitamin E 1mg
6%
Vitamin K 69.6mcg
60%
Thiamin 0.4mg
35%
Riboflavin 0.1mg
8%
Niacin 3.9mg
25%
Vitamin B6 0.3mg
20%
Folate 283.7mcg
71%
Vitamin B12 0mcg
0%
Biotin 0.5mcg
0%
Chloride 3.4mg
0%
Pantothenate 0.9mg
20%
Phosphorus 205.6mg
15%
Iodine 0.3mcg
0%
Magnesium 93mg
20%
Zinc 1.7mg
20%
Selenium 4.4mcg
8%
Copper 0.5mg
60%
Manganese 0.8mg
35%
Chromium 0mcg
0%
Molybdenum 1.2mcg
2%
* The % Daily Value (DV) tells you how much a nutrient in a serving of food contributes to a daily diet. 2,000 calories a day is used for general nutrition advice.
Ingredients
Crushed Tomatoes (tomatoes, Tomato Juice, Salt, Citric Acid, Calcium Chloride), Black Eyed Peas, Mushroom Broth (water, Mushrooms, Sea Salt, Garlic), Onion, Celery, Parsley, Garlic, Dry Mustard, Ginger, Cayenne Pepper, Bay Leaf.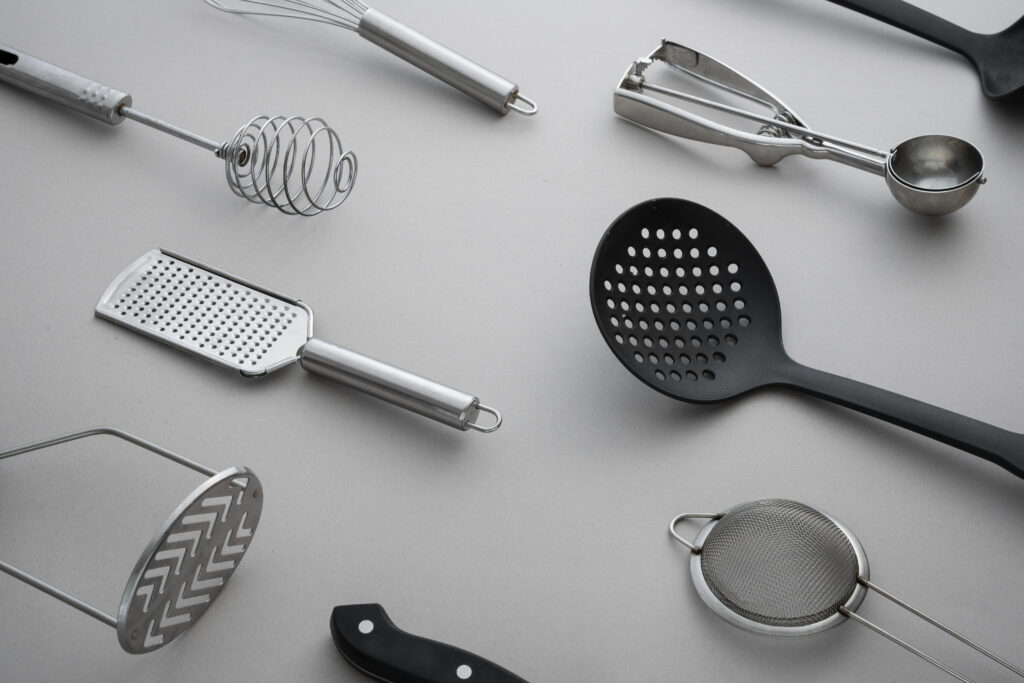 Check out these five handy kitchen gadgets that'll level-up your culinary game, and also make excellent holiday gifts.