Corn and crab evoke the flavors of a summer. This chilled soup will refresh you on a muggy August night. Pair it with a crisp salad dressed lightly with a simple vinaigrette to add crunch and flavor contrast to the meal.
Tip: Fresh corn will taste best in this recipe, but canned and frozen will also work.
Ingredients
1 lb. cooked king crab legs
6 cups corn
4½ cups water
⅛ tsp. ground red pepper
1 cup 2% milk
¼ cup chopped fresh chives
½ tsp. black pepper
Directions
Cut shells off crab with kitchen shears. Reserve shells. Coarsely chop crabmeat and chill.
Combine shells, corn, water, and ground red pepper in a saucepan. Bring to a boil. Reduce heat and simmer until corn is very tender (20 minutes). Discard shells.
Using an immersion blender or working in small batches in a standard blender with a clean kitchen towel placed loosely over the open vent hole, puree corn mixture.
Press pureed corn mixture through a fine sieve over a bowl. Reserve the liquid and discard the solids.
Stir in milk, chives, and black pepper. Refrigerate to chill (2 hours). Top with chilled crabmeat.
Nutrition Facts
8 servings per container
Serving Size 331 g
Amount per serving
Calories

155

% Daily Value*
Total Fat

2.5g

3%
Saturated Fat

1g

5%
Trans Fat

0g

Polyunsaturated Fat 0.5g
Monounsaturated Fat 0.5g
Cholesterol

26mg

8%
Sodium

510mg

22%
Total Carbohydrate

22g

8%
Dietary Fiber

2.5g

7%
Total Sugars

8g

Includes 0g Added Sugars
0%
Sugar Alcohol 0g
Other Carbohydrate 11g
Protein

15g

Vitamin D 0.4mcg
0%
Calcium 70.9mg
6%
Iron 1mg
6%
Potassium 460mg
10%
Vitamin A 34.9mcg
4%
Vitamin C 12.3mg
15%
Vitamin E 0.6mg
6%
Vitamin K 3.8mcg
4%
Thiamin 0.2mg
15%
Riboflavin 0.1mg
8%
Niacin 5.6mg
40%
Vitamin B6 0.2mg
10%
Folate 73.8mcg
18%
Vitamin B12 5.3mcg
220%
Biotin 0.6mcg
4%
Chloride 30.5mg
2%
Pantothenate 1.1mg
20%
Phosphorus 250.2mg
20%
Iodine 7.3mcg
4%
Magnesium 73.6mg
20%
Zinc 4mg
35%
Selenium 22.1mcg
40%
Copper 0.6mg
70%
Manganese 0.2mg
8%
Chromium 0mcg
0%
Molybdenum 6.1mcg
15%
* The % Daily Value (DV) tells you how much a nutrient in a serving of food contributes to a daily diet. 2,000 calories a day is used for general nutrition advice.
Ingredients
Water, Whole Yellow Corn, Crab, 2% Milk, Chives, Black Pepper, Chili Pepper.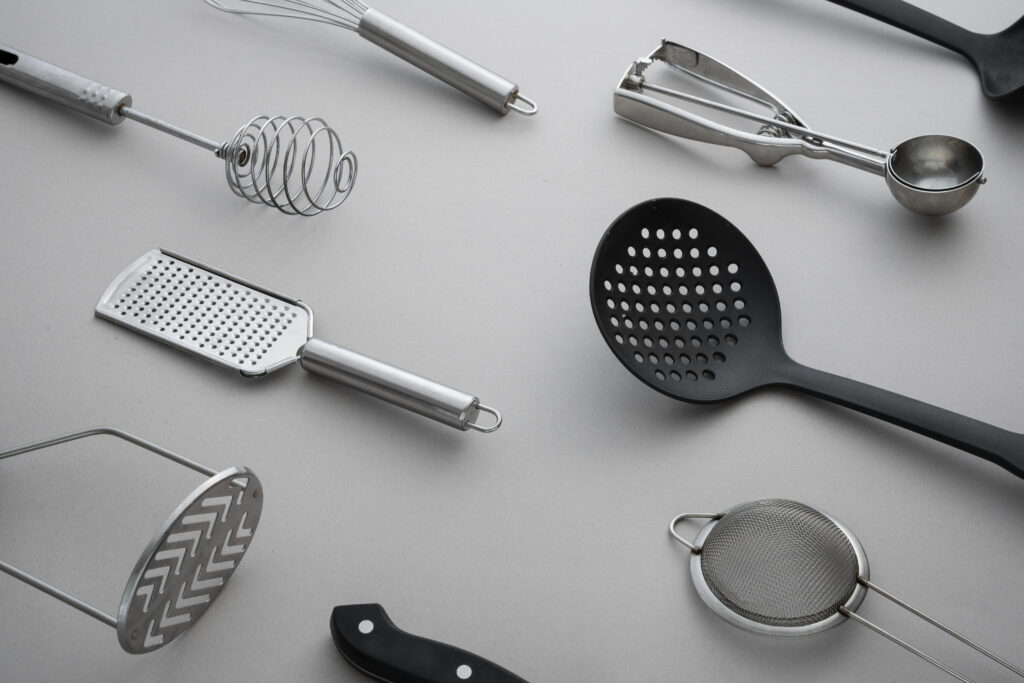 Check out these five handy kitchen gadgets that'll level-up your culinary game, and also make excellent holiday gifts.