Cabbage rolls have traditional roots in many cultures, and for good reason. These cabbage-wrapped meatballs are stewed in tomato sauce for unbelievably good flavor. They're well worth the time and effort and may well become one of your family's most requested meals.
Tip: If you don't have cooked rice leftover from another meal, instant brown rice is a great option for saving time.
Ingredients
1 cabbage
1 lb. 93% lean ground turkey
1 cup brown rice, cooked
⅓ cup onion, minced
2 Tbsp. minced fresh dill
1 egg
2 (14 oz.) cans low-sodium tomato sauce, divided
½ tsp. salt
½ tsp. pepper
1 (14 oz.) can diced or crushed no-salt-added tomatoes
2 Tbsp. lemon juice
2 Tbsp. brown sugar
2 Tbsp. tomato paste
1 Tbsp. paprika
3 cloves garlic, minced
¼ tsp. allspice
½ cup low-sodium chicken stock
Directions
Cook cabbage in boiling water for just long enough to gently soften the leaves (4-5 minutes). Drain and cool.
Mix together raw turkey, cooked rice, onion, dill, egg,

⅓

cup tomato sauce, salt, and pepper.
Pull the large leaves off the cabbage. Shave the stalks at the bottom of each leaf carefully with a sharp knife in order to improve the foldability of the leaves. Reserve and chop cabbage core and stems.
Place ¼ cup of filling each on eight leaves and tuck into a tidy roll. If you have more filling than leaves, form the remaining filling into 1″ meatballs.
Combine remaining tomato sauce and remaining ingredients, except for stock, in a saucepan and bring to a simmer.
In a pot large enough to hold all ingredients, place the reserved chopped cabbage and chicken stock on the bottom. Layer rolls and tomato sauce, being sure to end with sauce.
Bring mixture to a boil then reduce to a simmer. Simmer until leaves are tender and meat is thoroughly cooked (2.5 hours). Serve rolls hot, topped with sauce.
Nutrition Facts
6 servings per container
Serving Size 570 g
Amount per serving
Calories

345

% Daily Value*
Total Fat

11.5g

15%
Saturated Fat

2g

10%
Trans Fat

0g

Polyunsaturated Fat 2g
Monounsaturated Fat 2.5g
Cholesterol

81mg

27%
Sodium

465mg

20%
Total Carbohydrate

37g

13%
Dietary Fiber

8.5g

29%
Total Sugars

17g

Includes 3g Added Sugars
6%
Sugar Alcohol 0g
Other Carbohydrate 11g
Protein

24g

Vitamin D 0.2mcg
0%
Calcium 164.6mg
15%
Iron 4.1mg
20%
Potassium 865mg
20%
Vitamin A 214.8mcg
25%
Vitamin C 89mg
100%
Vitamin E 1.4mg
6%
Vitamin K 162mcg
140%
Thiamin 0.3mg
25%
Riboflavin 0.3mg
25%
Niacin 8.8mg
60%
Vitamin B6 0.7mg
40%
Folate 107.2mcg
27%
Vitamin B12 0.4mcg
15%
Biotin 8mcg
25%
Chloride 119.1mg
6%
Pantothenate 1.4mg
20%
Phosphorus 260.3mg
20%
Iodine 4.6mcg
4%
Magnesium 63.9mg
15%
Zinc 2.6mg
25%
Selenium 25mcg
45%
Copper 0.2mg
20%
Manganese 0.8mg
35%
Chromium 0.2mcg
0%
Molybdenum 12.3mcg
25%
* The % Daily Value (DV) tells you how much a nutrient in a serving of food contributes to a daily diet. 2,000 calories a day is used for general nutrition advice.
Ingredients
Cabbage, Low Sodium Tomato Sauce (whole Tomatoes, Onions, Olive Oil, Basil, Salt, Garlic, Spices), 93% Ground Turkey, Unsalted Diced Tomatoes (organic Tomatoes, Organic Tomato Juice, Citric Acid And Calcium Chloride), Cooked Brown Rice (water, Brown Rice), Low Sodium Chicken Stock (chicken Stock, Salt, Dextrose, Natural Flavoring, Onion Powder, Yeast Extract, Celery Juice Concentrate, Carrot Juice Concentrate, Onion Juice Concentrate, Turmeric), Onion, Eggs, Tomato Paste, Lemon Juice, Brown Sugar, Garlic, Paprika, Salt, Black Pepper, Dill, Allspice.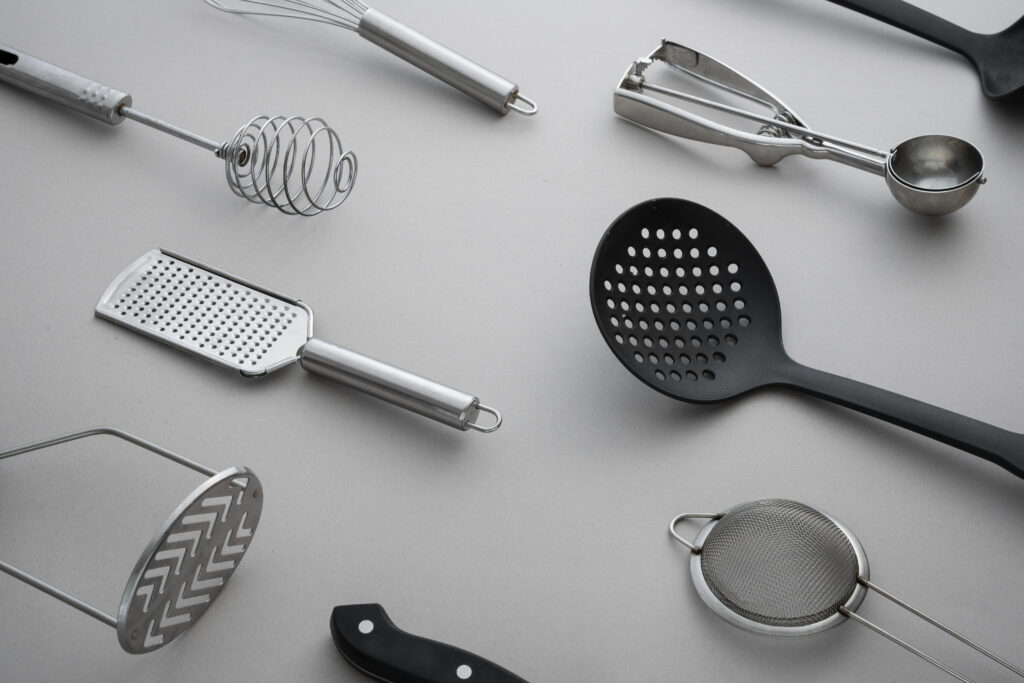 Check out these five handy kitchen gadgets that'll level-up your culinary game, and also make excellent holiday gifts.