Takeout is never as good as home cooking. Try this pork the next time you're craving the flavors you can't get anywhere else.
Tip: Marinades do their best work with a little time. You can get decent flavor with the quick marination suggested here, but if you can set the meat up to marinate the night before, it will taste even better.
Ingredients
Marinade:

1 clove garlic, minced
1 tsp. minced fresh ginger
2 scallions, minced
1 Thai chili pepper, seeded and minced
⅓ cup orange juice
1 Tbsp. lemon juice
1 tsp. lemon zest
1 Tbsp. olive oil
¼ tsp. sesame oil

Pork:

1½ lbs. pork tenderloin
½ cup low-sodium chicken broth
Directions
In a medium bowl, whisk together marinade ingredients. Pour mixture into a freezer bag.
Add the tenderloins to the bag and seal. Refrigerate to marinate (30 minutes).
Preheat the oven to 400º F.
Remove the tenderloins from the marinade and place in a roasting pan. Roast until meat reaches a minimum internal temperature of 165º F (45 minutes).
While meat cooks, place marinade and broth in a small saucepan. Bring to a boil and keep at a boil for at least 1 minute. Reduce heat to medium and cook until slightly thickened (5 minutes).
Serve pork thinly sliced with sauce on the side.
Nutrition Facts
6 servings per container
Serving Size 169 g
Amount per serving
Calories

160

% Daily Value*
Total Fat

5g

6%
Saturated Fat

1g

5%
Trans Fat

0g

Polyunsaturated Fat 1g
Monounsaturated Fat 2.5g
Cholesterol

74mg

25%
Sodium

70mg

3%
Total Carbohydrate

3g

1%
Dietary Fiber

0.5g

0%
Total Sugars

2g

Includes 0g Added Sugars
0%
Sugar Alcohol 0g
Other Carbohydrate 1g
Protein

25g

Vitamin D 0.2mcg
0%
Calcium 16.6mg
2%
Iron 1.4mg
6%
Potassium 550mg
10%
Vitamin A 9.1mcg
2%
Vitamin C 20.8mg
25%
Vitamin E 0.7mg
6%
Vitamin K 19.7mcg
15%
Thiamin 1.2mg
100%
Riboflavin 0.4mg
30%
Niacin 12.3mg
80%
Vitamin B6 0.9mg
50%
Folate 11.8mcg
3%
Vitamin B12 0.6mcg
25%
Biotin 3.8mcg
15%
Chloride 1.9mg
0%
Pantothenate 1mg
20%
Phosphorus 295.9mg
25%
Iodine 0.5mcg
0%
Magnesium 36.2mg
8%
Zinc 2.2mg
20%
Selenium 35.1mcg
60%
Copper 0.1mg
10%
Manganese 0.1mg
4%
Chromium 0.1mcg
0%
Molybdenum 0.4mcg
0%
* The % Daily Value (DV) tells you how much a nutrient in a serving of food contributes to a daily diet. 2,000 calories a day is used for general nutrition advice.
Ingredients
Pork Tenderloin, Low Sodium Chicken Broth (chicken Broth (filtered Water, Chicken Stock, Sea Salt), Chicken Flavor, Onion Powder, Potato Flour, Yeast Extract, Garlic Powder, Flavor, Turmeric And Flavor), Orange Juice, Scallions, Red Chili Pepper, Lemon Juice, Olive Oil, Garlic, Ginger, Lemon Zest, Sesame Oil.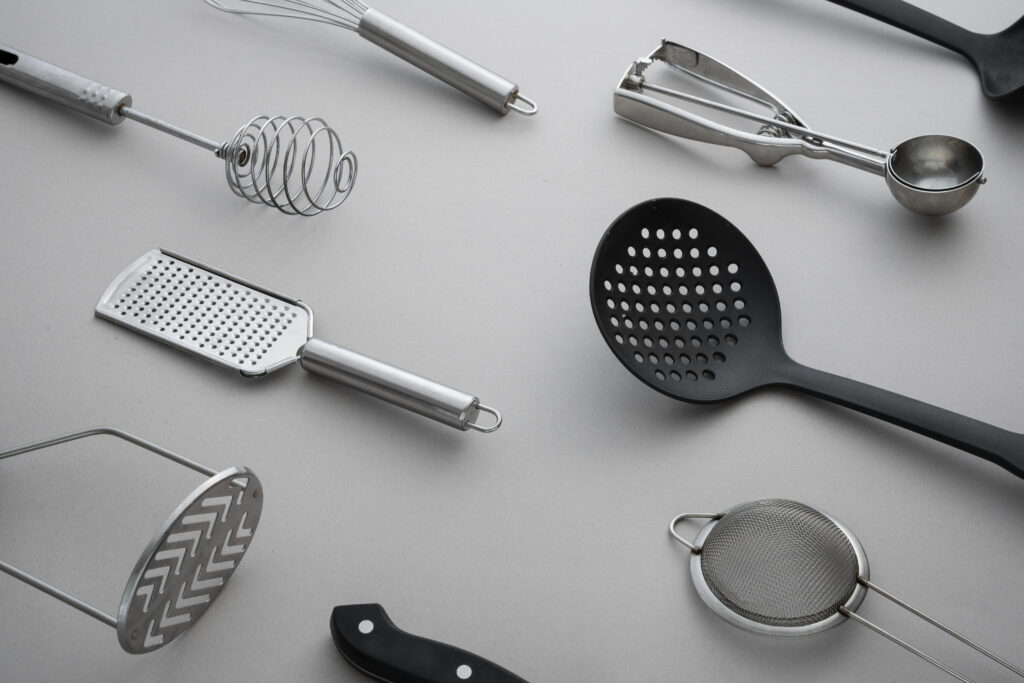 Check out these five handy kitchen gadgets that'll level-up your culinary game, and also make excellent holiday gifts.