Champ is a variation on mashed potatoes that is traditional in Ulster, in North Ireland. Less intense than the classic dish, these mashed potatoes use leeks instead of scallions and a small amount of olive oil instead of heaps of butter. The Yukons add buttery color and flavor so you won't miss a thing.
Ingredients
1½ lbs. Yukon Gold potatoes, peeled and quartered
1 leek, washed and chopped
1 cup lowfat milk
1 Tbsp. olive oil
¼ tsp. salt
Pepper to taste
Directions
Place potatoes in a saucepan and cover with water. Bring to a boil and cook, partially covered, until tender (15-20 minutes).
While potatoes are cooking, combine leeks and milk in another saucepan. Bring to a simmer over low heat. Cook, partially covered, stirring occasionally, until the leeks are tender (15 minutes).
Drain the potatoes and return them to the pan. Mash until smooth. Stir in oil, leeks, and milk. Season with salt and pepper.
Nutrition Facts
4 servings per container
Serving Size 263 g
Amount per serving
Calories

205

% Daily Value*
Total Fat

4g

5%
Saturated Fat

1g

5%
Trans Fat

0g

Polyunsaturated Fat 0.5g
Monounsaturated Fat 2.5g
Cholesterol

3mg

2%
Sodium

190mg

8%
Total Carbohydrate

37g

13%
Dietary Fiber

4g

14%
Total Sugars

6g

Includes 0g Added Sugars
0%
Sugar Alcohol 0g
Other Carbohydrate 27g
Protein

6g

Vitamin D 0.7mcg
6%
Calcium 113.5mg
8%
Iron 2mg
10%
Potassium 865mg
20%
Vitamin A 59.3mcg
6%
Vitamin C 36.9mg
40%
Vitamin E 0.8mg
6%
Vitamin K 18.8mcg
15%
Thiamin 0.2mg
15%
Riboflavin 0.2mg
15%
Niacin 3mg
20%
Vitamin B6 0.6mg
35%
Folate 46.7mcg
12%
Vitamin B12 0.3mcg
15%
Biotin 1.6mcg
6%
Chloride 77.7mg
4%
Pantothenate 0.8mg
20%
Phosphorus 164.8mg
15%
Iodine 14.6mcg
10%
Magnesium 53.8mg
15%
Zinc 0.8mg
10%
Selenium 3mcg
6%
Copper 0.2mg
20%
Manganese 0.4mg
15%
Chromium 0mcg
0%
Molybdenum 2.6mcg
6%
* The % Daily Value (DV) tells you how much a nutrient in a serving of food contributes to a daily diet. 2,000 calories a day is used for general nutrition advice.
Ingredients
Potatoes, 1% Milk, Leeks, Olive Oil, Salt.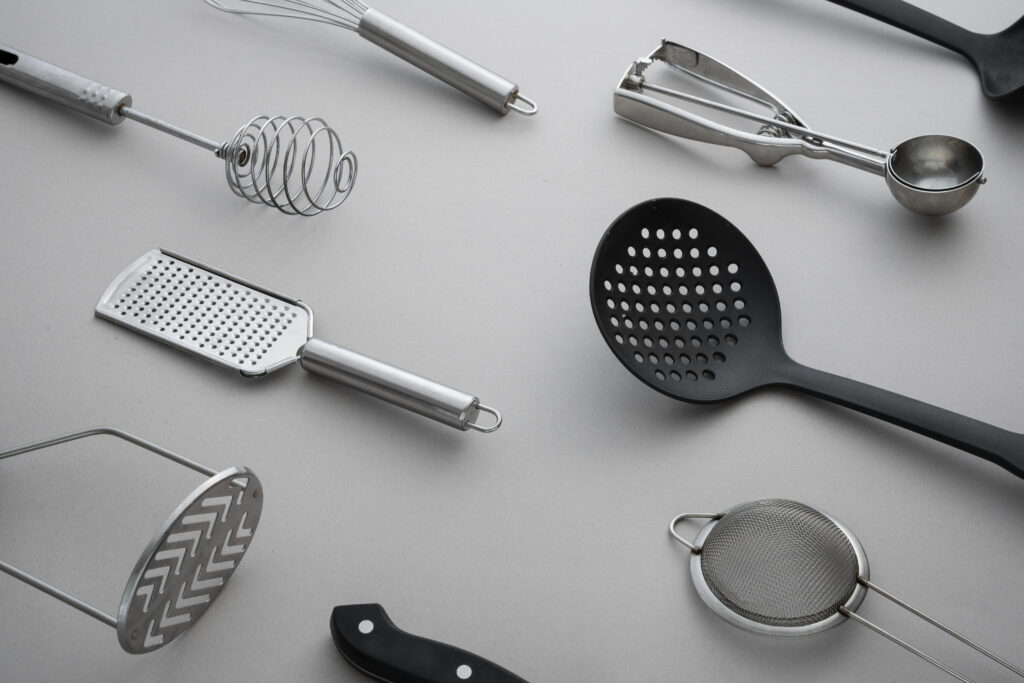 Check out these five handy kitchen gadgets that'll level-up your culinary game, and also make excellent holiday gifts.