Whether you're cooking to feed yourself or a friend who's a new parent, these soft and chewy granola bars are quick to make and packed with nutrition. They're an ideal, energy-boosting snack to bridge between mealtimes for nursing moms.
Tip: Brewer's yeast is different than nutritional yeast and can be found with the natural baking products in many grocery stores.
Ingredients
Dry Ingredients:

2 cups rolled oats
1 cup whole wheat flour
½ cup brown sugar
½ cup wheat germ
¼ cup flax seed
2 Tbsp. brewer's yeast
1 tsp. cinnamon
¾ tsp. salt
½ cup chopped walnuts

Wet Ingredients:

½ cup unsweetened applesauce
½ cup vegetable oil
1 egg, beaten
2 tsp. vanilla extract
Directions
Preheat oven to 350ºF.
Spray a 9"x13" pan with cooking spray.
In a large bowl, mix together the dry ingredients. Make a well in the center and add all of the wet ingredients. Mix together well.
Press mix evenly into prepared pan and bake until firm and just starting to brown at the edges (30 minutes).
Allow to cool until just set (5 minutes). Divide pan into 16 bars and place on a wire rack to cool.
Nutrition Facts
16 servings per container
Serving Size 60 g
Amount per serving
Calories

240

% Daily Value*
Total Fat

12.5g

15%
Saturated Fat

2g

10%
Trans Fat

0g

Polyunsaturated Fat 7g
Monounsaturated Fat 2.5g
Cholesterol

12mg

3%
Sodium

115mg

5%
Total Carbohydrate

27g

10%
Dietary Fiber

4.5g

18%
Total Sugars

6g

Includes 5g Added Sugars
8%
Sugar Alcohol 0g
Other Carbohydrate 5g
Protein

7g

Vitamin D 0.1mcg
0%
Calcium 33.4mg
2%
Iron 1.8mg
10%
Potassium 185mg
4%
Vitamin A 5.2mcg
0%
Vitamin C 0.2mg
0%
Vitamin E 1.6mg
15%
Vitamin K 13mcg
10%
Thiamin 0.5mg
40%
Riboflavin 0.1mg
8%
Niacin 2.4mg
15%
Vitamin B6 0.1mg
6%
Folate 21.8mcg
5%
Vitamin B12 0.2mcg
8%
Biotin 5.6mcg
20%
Chloride 33.6mg
2%
Pantothenate 0.4mg
0%
Phosphorus 190.2mg
15%
Iodine 3.2mcg
2%
Magnesium 74.5mg
20%
Zinc 1.7mg
20%
Selenium 6.5mcg
15%
Copper 0.3mg
35%
Manganese 1.5mg
70%
Chromium 2.7mcg
8%
Molybdenum 16mcg
35%
* The % Daily Value (DV) tells you how much a nutrient in a serving of food contributes to a daily diet. 2,000 calories a day is used for general nutrition advice.
Ingredients
Whole Grain Oats, Unsweetened Applesauce, Whole Wheat Flour, Soybean Oil, Brown Sugar, Walnuts, Eggs, Wheat Germ, Flax Seeds, Brewer's Yeast (dried, Inactive), Vanilla Extract, Salt, Ground Cinnamon.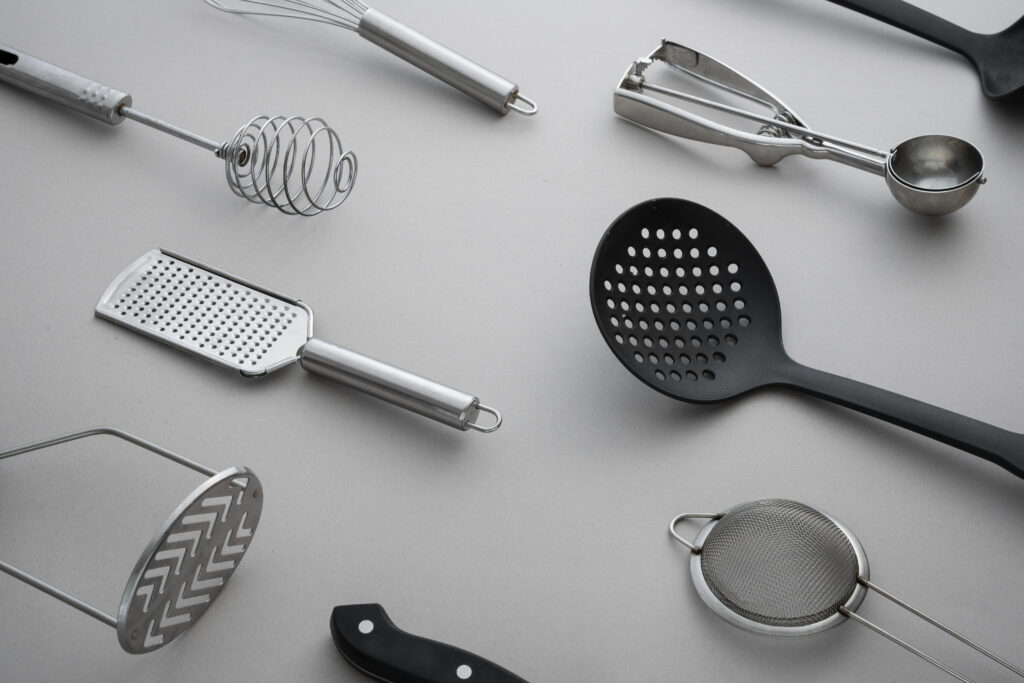 Check out these five handy kitchen gadgets that'll level-up your culinary game, and also make excellent holiday gifts.