Jump back, Jack! You will not believe that something this good for you can taste so good. Serve it as the main dish with a small portion of lean protein such as poached tilapia for a robustly filling meal that will leave you happy with your choices for flavor and health. Walnut oil is a wonderful flavor treat, but if you don't have any on hand, olive oil is a perfectly acceptable substitute.
Tip: To toast nuts, place in a small, dry skillet over low heat and stir constantly until just fragrant (2-3 minutes).
Ingredients
1 cup bulgur
6 tsp. walnut oil, divided
2 shallots, chopped
1 Tbsp. minced garlic
12 cups mustard greens, stemmed and thinly sliced
⅓ cup chopped dates
2-3 Tbsp. water
4 tsp. white wine vinegar
½ tsp. salt
2 Tbsp. chopped walnuts, toasted
Directions
Prepare bulgur according to package directions.
While bulgur is cooking, place 5 teaspoons oil and shallots in a large skillet over medium-low heat. Cook until the shallots start to brown (4-6 minutes). Add garlic and cook, stirring, until fragrant (15 seconds).
Add mustard greens, dates, and 2 tablespoons water. Cook, stirring occasionally, until the greens are tender and the water evaporates, adding more water if needed to keep the pan from going dry before greens are tender (4 minutes).
Stir in vinegar, salt, and cooked bulgur. Cook until heated through (1 minute). Drizzle with the remaining 1 teaspoon oil and sprinkle with the walnuts to serve.
Nutrition Facts
6 servings per container
Serving Size 173 g
Amount per serving
Calories

200

% Daily Value*
Total Fat

7g

9%
Saturated Fat

0.5g

3%
Trans Fat

0g

Polyunsaturated Fat 4g
Monounsaturated Fat 1.5g
Cholesterol

0mg

0%
Sodium

225mg

10%
Total Carbohydrate

32g

12%
Dietary Fiber

8g

29%
Total Sugars

8g

Includes 0g Added Sugars
0%
Sugar Alcohol 0g
Other Carbohydrate 17g
Protein

7g

Vitamin D 0mcg
0%
Calcium 150.3mg
10%
Iron 2.8mg
15%
Potassium 640mg
15%
Vitamin A 169.6mcg
20%
Vitamin C 80mg
90%
Vitamin E 2.3mg
15%
Vitamin K 289.9mcg
240%
Thiamin 0.2mg
15%
Riboflavin 0.2mg
15%
Niacin 3.2mg
20%
Vitamin B6 0.4mg
25%
Folate 28mcg
7%
Vitamin B12 0mcg
0%
Biotin 0.5mcg
0%
Chloride 17.6mg
0%
Pantothenate 0.6mg
20%
Phosphorus 161.5mg
15%
Iodine 0.2mcg
0%
Magnesium 84.5mg
20%
Zinc 0.9mg
10%
Selenium 2.3mcg
4%
Copper 0.3mg
35%
Manganese 1.4mg
60%
Chromium 0mcg
0%
Molybdenum 7mcg
15%
* The % Daily Value (DV) tells you how much a nutrient in a serving of food contributes to a daily diet. 2,000 calories a day is used for general nutrition advice.
Ingredients
Mustard Greens, Bulgur Wheat, Shallots, Dates, Water, Walnut Oil, White Wine Vinegar, Walnuts, Garlic, Salt.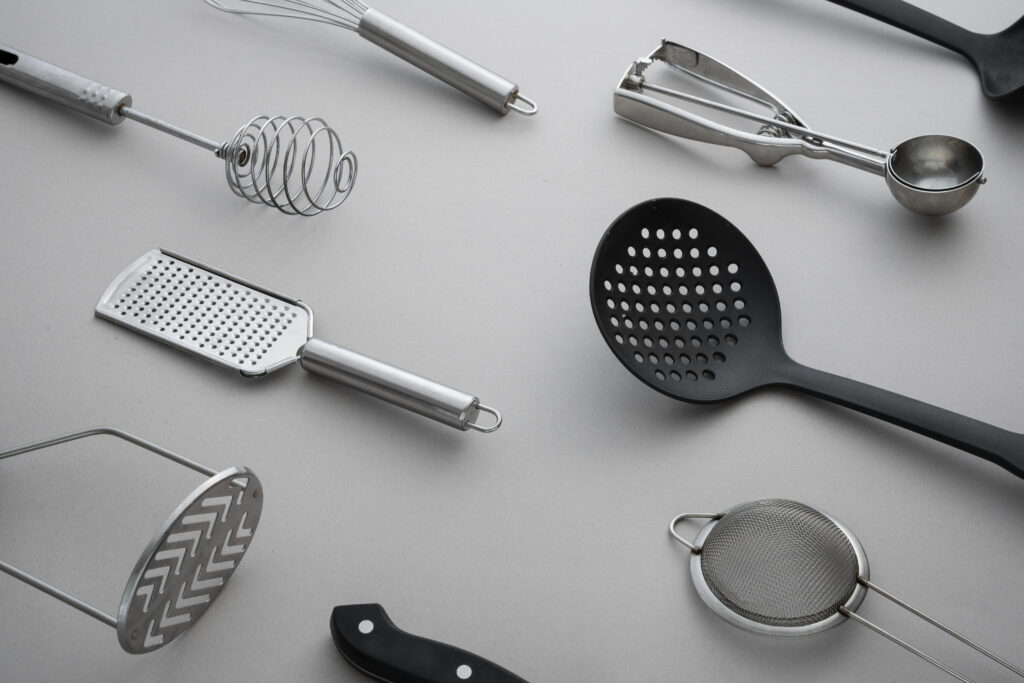 Check out these five handy kitchen gadgets that'll level-up your culinary game, and also make excellent holiday gifts.