A healthier alternative to a traditional snack-time favorite. Use your favorite spices to create personalized flavors. (Nutritional yeast + garlic powder = cheesy garlic chips!) The simple method makes this a fun snack to prep with kids, but if you use a mandolin, be sure to protect little fingers!
Ingredients
1⅓ lbs. red potatoes, sliced thin
2 tsp. olive oil
½ tsp. salt
Directions
Toss the potatoes with oil and salt to coat evenly.
Coat a large microwave-proof plate with cooking spray. Arrange some potato slices in a single layer on the plate. Microwave, uncovered, on high until some slices start to brown (2-3 minutes).
Turn the slices over and continue microwaving until they start to crisp and brown around the edges (2-4 minutes). Check frequently and rearrange slices as needed to prevent scorching. Repeat with the remaining potato slices.
Nutrition Facts
4 servings per container
Serving Size 154 g
Amount per serving
Calories

125

% Daily Value*
Total Fat

2.5g

3%
Saturated Fat

0.5g

0%
Trans Fat

0g

Polyunsaturated Fat 0.5g
Monounsaturated Fat 1.5g
Cholesterol

0mg

0%
Sodium

320mg

14%
Total Carbohydrate

24g

9%
Dietary Fiber

2.5g

11%
Total Sugars

2g

Includes 0g Added Sugars
0%
Sugar Alcohol 0g
Other Carbohydrate 20g
Protein

3g

Vitamin D 0mcg
0%
Calcium 15.3mg
2%
Iron 1.1mg
6%
Potassium 690mg
15%
Vitamin A 0.5mcg
0%
Vitamin C 13mg
15%
Vitamin E 0.3mg
0%
Vitamin K 5.7mcg
6%
Thiamin 0.1mg
8%
Riboflavin 0.1mg
0%
Niacin 2.2mg
15%
Vitamin B6 0.3mg
20%
Folate 27.2mcg
7%
Vitamin B12 0mcg
0%
Biotin 0mcg
0%
Chloride 0mg
0%
Pantothenate 0.4mg
0%
Phosphorus 92.2mg
8%
Iodine 0mcg
0%
Magnesium 33.3mg
8%
Zinc 0.5mg
0%
Selenium 0.8mcg
2%
Copper 0.2mg
20%
Manganese 0.2mg
8%
Chromium 0mcg
0%
Molybdenum 0mcg
0%
* The % Daily Value (DV) tells you how much a nutrient in a serving of food contributes to a daily diet. 2,000 calories a day is used for general nutrition advice.
Ingredients
Red Potatoes, Olive Oil, Salt.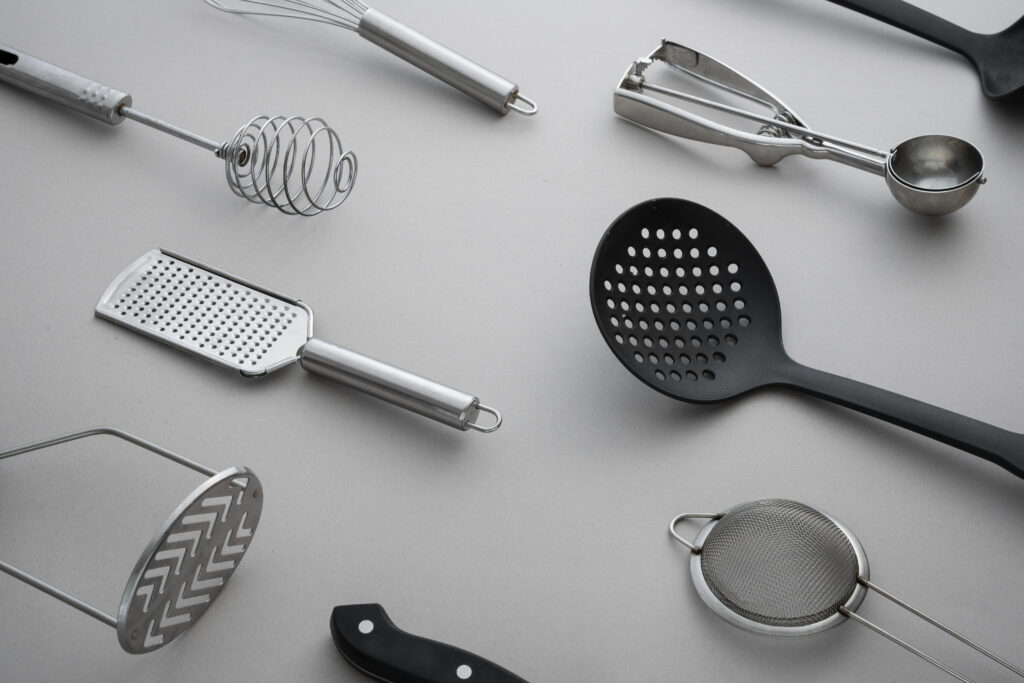 Check out these five handy kitchen gadgets that'll level-up your culinary game, and also make excellent holiday gifts.