Cook the vegetables and fruit up stir-fry style. You can cook them over the grill in cast iron so you can take advantage of grilling to draw out the best flavor in the tuna. Remember, if you're buying tuna from a reputable and fresh source, tuna can be at its best when served a bit rare. Add more ginger to taste, and if you're salting to taste, try low-sodium soy sauce for great added umami.
Ingredients
1 cup brown rice
1 Tbsp. olive oil
1 green bell pepper, diced
1 red bell pepper, diced
1 yellow bell pepper, diced
1 red onion, diced
1 lb. tuna or halibut, sliced into strips
1 (8 oz.) can pineapple chunks, juice reserved
6 oz. pineapple juice
1½ tsp. ground ginger
Directions
Cook rice according to package directions.
While rice is cooking, heat a large skillet over medium-high heat. Add oil and swirl to coat bottom of skillet. Cook peppers and onion, covered, until soft (12-15 minutes).
Add tuna, undrained pineapple, pineapple juice, and ginger to skillet and cook, uncovered, until fish flakes easily with a fork (4-7 minutes).
Serve hot over rice.
Nutrition Facts
4 servings per container
Serving Size 391 g
Amount per serving
Calories

460

% Daily Value*
Total Fat

10.5g

14%
Saturated Fat

2g

11%
Trans Fat

0g

Polyunsaturated Fat 2.5g
Monounsaturated Fat 5g
Cholesterol

43mg

14%
Sodium

50mg

2%
Total Carbohydrate

60g

22%
Dietary Fiber

4.5g

15%
Total Sugars

17g

Includes 0g Added Sugars
0%
Sugar Alcohol 0g
Other Carbohydrate 38g
Protein

32g

Vitamin D 6.5mcg
30%
Calcium 56mg
4%
Iron 2.9mg
15%
Potassium 780mg
15%
Vitamin A 799mcg
90%
Vitamin C 128.9mg
140%
Vitamin E 2.7mg
20%
Vitamin K 6.1mcg
6%
Thiamin 0.6mg
50%
Riboflavin 0.4mg
30%
Niacin 18.9mg
120%
Vitamin B6 1.1mg
60%
Folate 53.9mcg
13%
Vitamin B12 10.7mcg
450%
Biotin 1.8mcg
6%
Chloride 22.2mg
0%
Pantothenate 2.2mg
45%
Phosphorus 453.1mg
35%
Iodine 1.3mcg
0%
Magnesium 153mg
35%
Zinc 2mg
20%
Selenium 53.2mcg
100%
Copper 0.4mg
40%
Manganese 3mg
130%
Chromium 0.2mcg
0%
Molybdenum 6.3mcg
15%
* The % Daily Value (DV) tells you how much a nutrient in a serving of food contributes to a daily diet. 2,000 calories a day is used for general nutrition advice.
Ingredients
Tuna, Pineapple, Brown Rice, Unsweetened Pineapple Juice, Onion, Green Bell Pepper, Red Bell Pepper, Yellow Bell Pepper, Olive Oil, Ginger.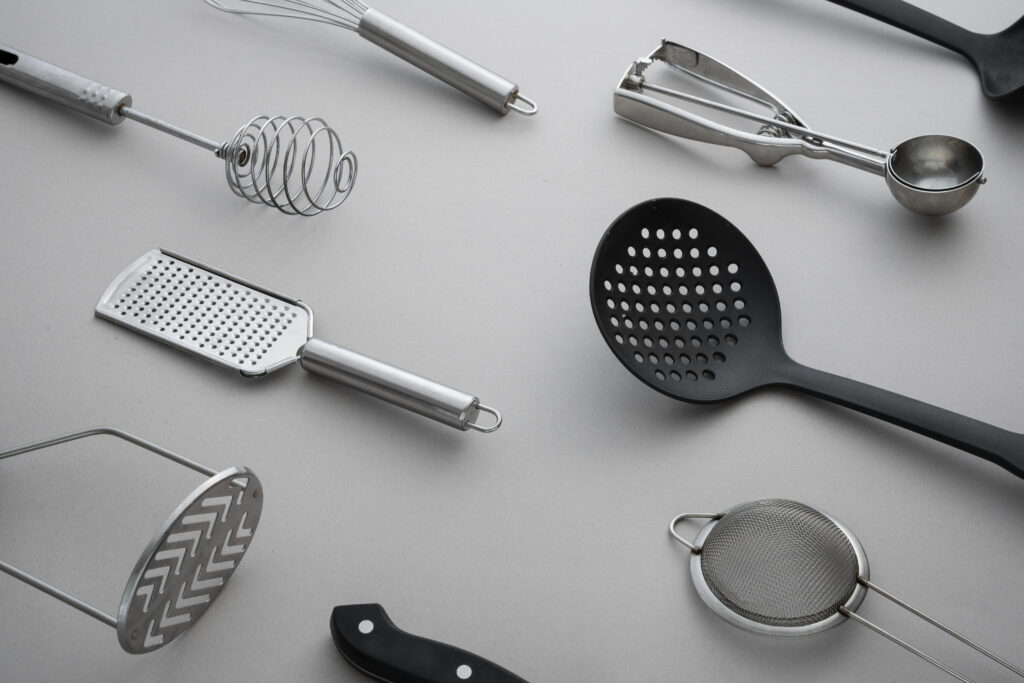 Check out these five handy kitchen gadgets that'll level-up your culinary game, and also make excellent holiday gifts.