This salsa pairs well with grilled chicken and grilled fish, such as, tuna.
Ingredients
2 firm but ripe mangos, peeled, pitted and diced
2 firm but ripe Avocado, peeled, pitted and diced
2 Tbsp. serrano pepper, seeded and minced
1/4 cup red onion, diced
1/4 cup red pepper, diced
2 Tbsp. chopped fresh cilantro leaves
1 lime, zested and juiced
1 tsp. Chili Powder
1 Tbsp. extra virgin olive oil
Directions
Combine all ingredients. Let sit at room temperature for 10 minutes before serving to allow flavors to blend.
Nutrition Facts
8 servings per container
Serving Size 157G
Amount per serving
Calories

155

% Daily Value*
Total Fat

9.5g

12%
Saturated Fat

1.5g

8%
Trans Fat

0g

Polyunsaturated Fat 1g
Monounsaturated Fat 6.5g
Cholesterol

0mg

0%
Sodium

15mg

1%
Total Carbohydrate

19g

7%
Dietary Fiber

5.5g

18%
Total Sugars

12g

Includes 0g Added Sugars
0%
Sugar Alcohol 0g
Other Carbohydrate 1g
Protein

2g

Vitamin D 0mcg
0%
Calcium 21mg
2%
Iron 0.6mg
6%
Potassium 425mg
10%
Vitamin A 63.4mcg
8%
Vitamin C 45.5mcg
50%
Vitamin E 2.3mg
15%
Vitamin K 16.8mcg
15%
Thiamin 0.1mg
8%
Riboflavin 0.1mg
8%
Niacin 2mg
15%
Vitamin B6 0.3mg
20%
Folate 81.4mcg
20%
Vitamin B12 0mcg
0%
Biotin 2mcg
6%
Chloride 5.4mg
0%
Pantothenate 0.9mg
20%
Phosphorus 44.1mg
4%
Iodine 1.2mcg
0%
Magnesium 25.6mg
6%
Zinc 0.5mg
0%
Selenium 0.9mcg
2%
Copper 0.2mg
20%
Manganese 0.2mg
4%
Chromium 0mcg
0%
Molybdenum 0.5mcg
0%
* The % Daily Value (DV) tells you how much a nutrient in a serving of food contributes to a daily diet. 2,000 calories a day is used for general nutrition advice.
Ingredients
Mango, Avocado, Limes, Red Onion, Red Bell Pepper, Serrano Pepper, Olive Oil, Chili Powder, Cilantro.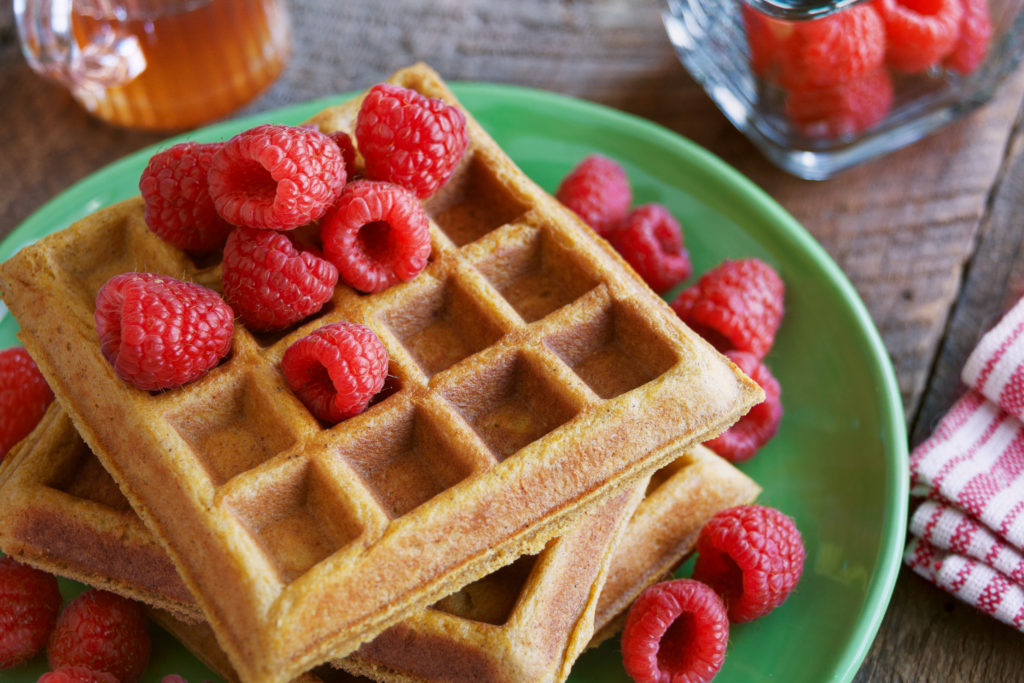 Even if brunch is closer to lunchtime for you, few of us are eager to roll out of bed before the sun to start cooking for a host of people. Fortunately, there's a host of options for offloading most of the workload onto the night before so you can sleep in and serve your guests an incredible meal too.